Áfram Ísland! Back Team Iceland in the World Cup and win big!
Written by Alexandra - 13 Jun 2018 5 minute read -
What an exciting time to be in Iceland during this historic event. Iceland a country of less than 350,000 people have qualified for the 2018 FIFA World Cup in Russia.
---
ÁFRAM ÍSLAND
---

We want all travelers to Iceland to celebrate with us and support #TEAMICELAND by waving proudly the Icelandic flag and posting it on Facebook or Instagram. By doing so you can enter to win BIG PRIZES!
Interested in participating? What you need to know is the following:
WHEN: Throughout the whole duration of the World Cup we will announce winners weekly.
June 14th - July 15th 2018
WHAT TO DO:
Take a awesome photo and POST it on Facebook or Instagram.
FOLLOW AND TAG us on Facebook/Instagram
@bustraveliceland
@icelandintro
HASHTAG
#bustraveliceland
#IcelandSmites
#Iceland
#ÁframÍsland
#SmiteTheWorld
#worldcup
#russia2018
#teamiceland
PRIZE: 2 vouchers valid up to 3 years for a FREE TOUR operated by BusTravel Iceland & Iceland Intro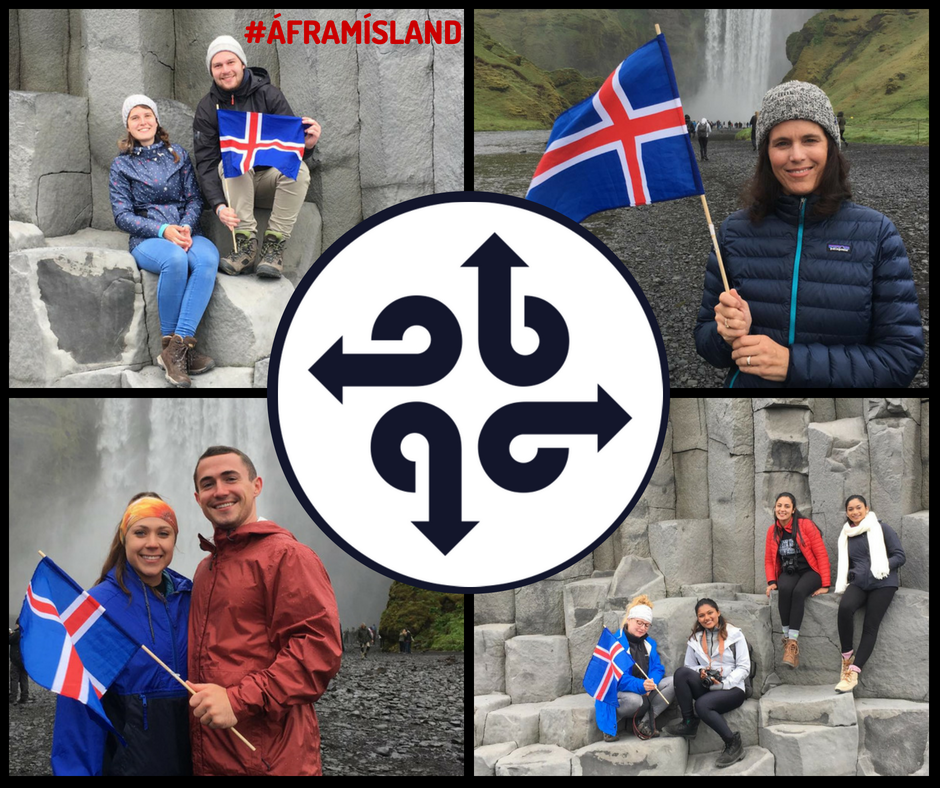 We hope to see you all traveling our beautiful country and waving our flag high and proud as we compete in Russia!