Recipe: Icelandic pancakes (pönnukökur)
by Kristjan Karl
Iceland Culture
29 Sep 2020
There is nothing more satisfying than a delicious, warm Icelandic pancake. Fortunately, the recipe is super simple so anyone can make them!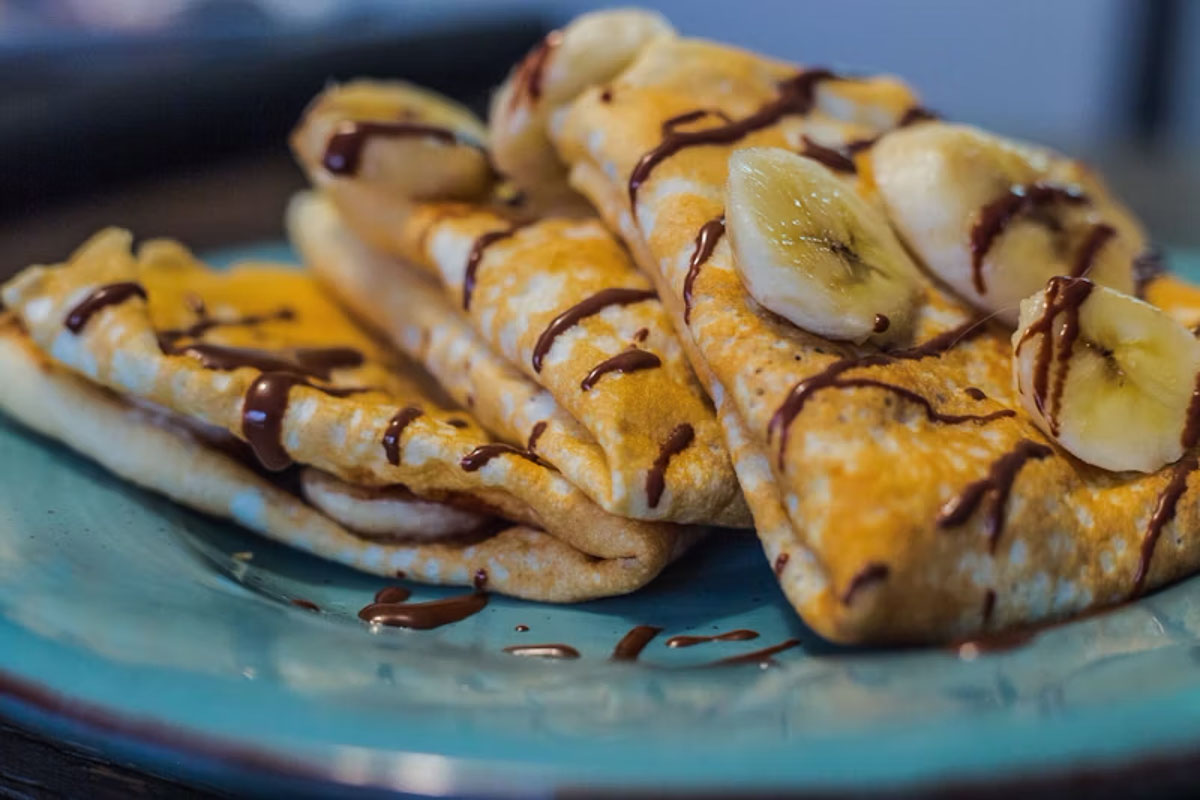 Icelandic pancakes are very similar to British pancakes, light with crispy edges. In fact, they are so alike that it is hard to tell the difference, although generations of Icelandic pancake makers will beg to differ.
The two main things that seems to separate Icelandic pancakes from their UK counterparts is the filling. Brits traditionally opt for lemon and sugar, whereas Icelanders prefer homemade rhubarb jam and whipped cream. Icelandic pancakes are also made in a special pancake pan, which is basically a heavy bottomed skillet which helps to cook the pancakes quickly and evenly. These pans are usually passed down from one generation to another, and are already well 'seasoned' by the time granny gifts you hers. However, if you were unlucky enough not to win the battle for your family's treasured pan, you are able to buy them new in most shops or you can sometimes find them second-hand at thrift stores such as Góði Hirðirinn (the Good Shepherd). One of these pans would make a great souvenir from your trip to Iceland, and you can continue reliving your Icelandic vacation through delicious pancakes!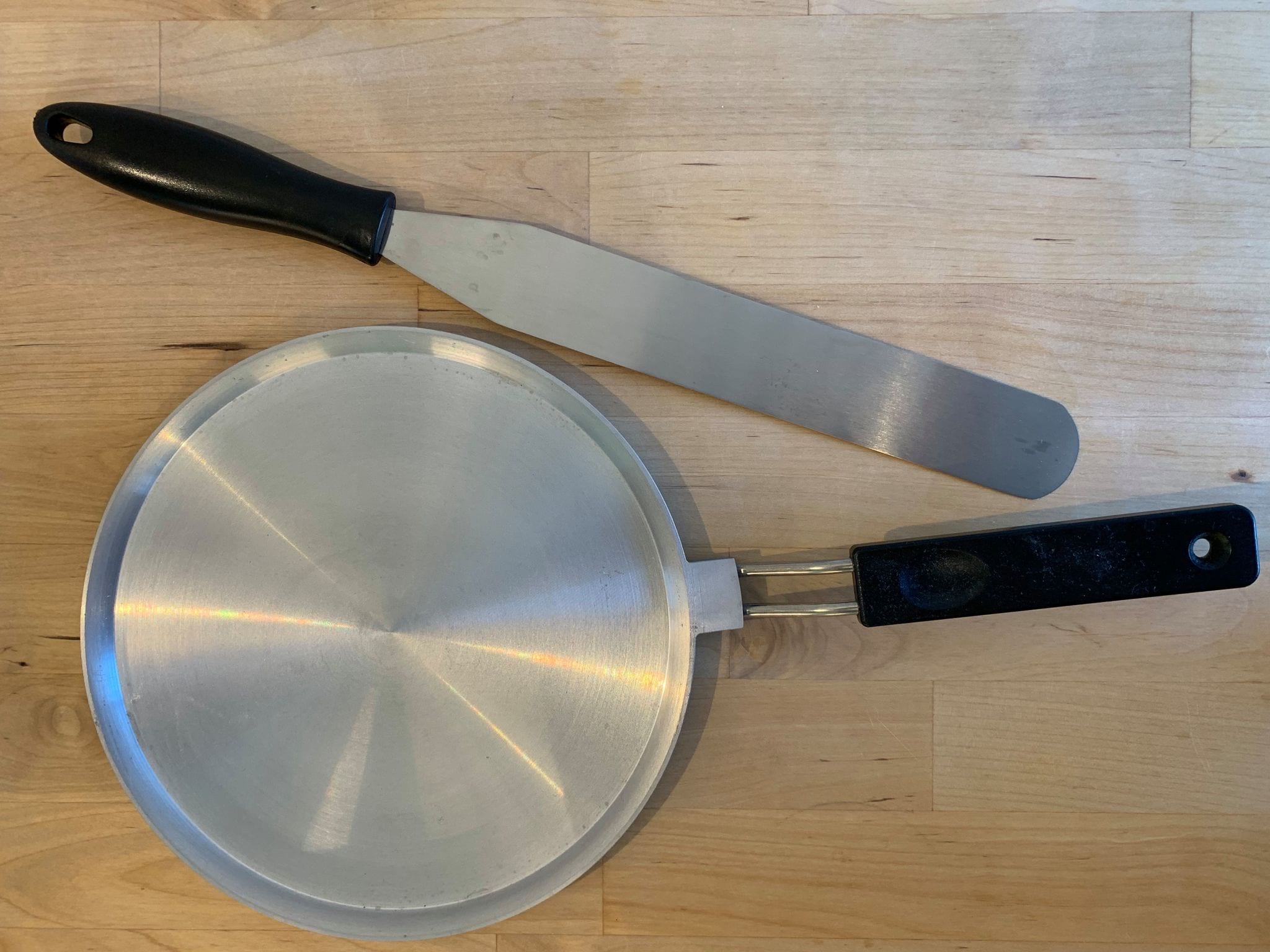 Unlike American pancakes, Icelandic pancakes are usually saved for desert and are not eaten at breakfast. However, we say live wild and free and eat your pancakes whenever you want to!
Here is one of our family's favourite recipes to use. Give it a go and let us know how you get on!
Ingredients
300 grams (2 cups) all-purpose flour
500ml (2 ¼ cups) milk
30g (1/8 cup) melted butter
2 eggs
1 table spoon sugar
2 teaspoons of vanilla essence
1/2 teaspoon baking powder
Pinch of salt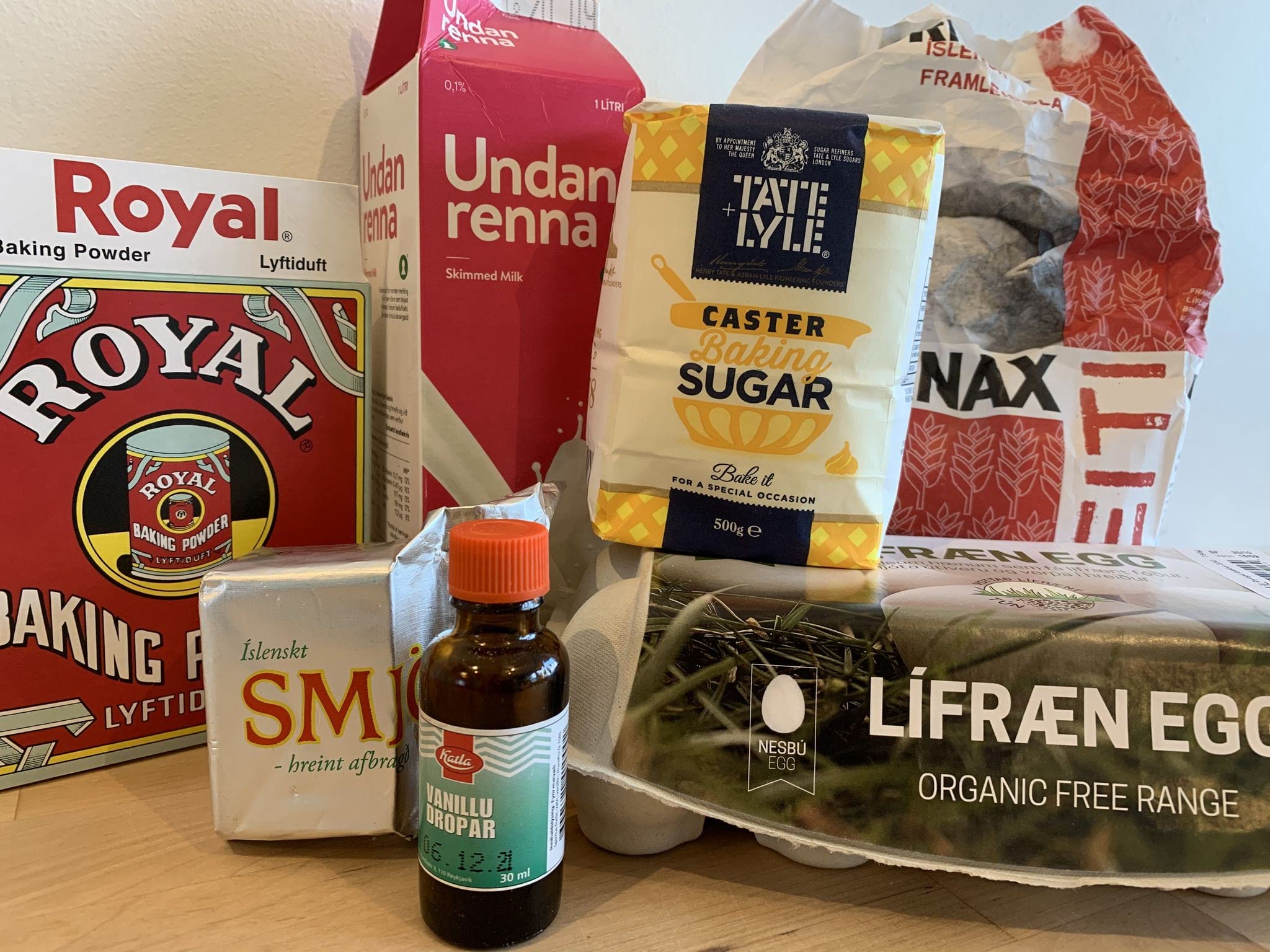 Method
1. Firstly, start by melting the butter in your pancake pan, or pan of choosing (a frying pan works well).
2. Combine the dry ingredients together in a mixing bowl
3. Pour in 300ml of milk and blend to make a lump free batter. Add one egg at a time and stir well. Then add the rest of the milk, vanilla extract and mix everything together. The batter should be very thin and smooth.
4. Add the excess melted butter to the batter and mix it well. If you like you can leave the batter for up to 30 minutes, but if you're hungry you can move straight to the next step.
5. Return the greased pan to a medium heat.
6. Pour the batter into the pan to create a very thin and even layer. It helps to rotate the pan to ensure an even layer of batter.
7. Once one side has turned golden brown, flip the pancake over and cook the other side.
We recommend serving with homemade rhubarb jam and freshly wiped cream, alternatively to keep things basic a simple sprinkling of granulated sugar is fine. However, if you are a non-traditionalist then you could add Nutella, bananas, berries, peanut butter or any number of delicious toppings! To serve Icelandic style, fold it in half, and half again to create a triangle and eat with a fork!