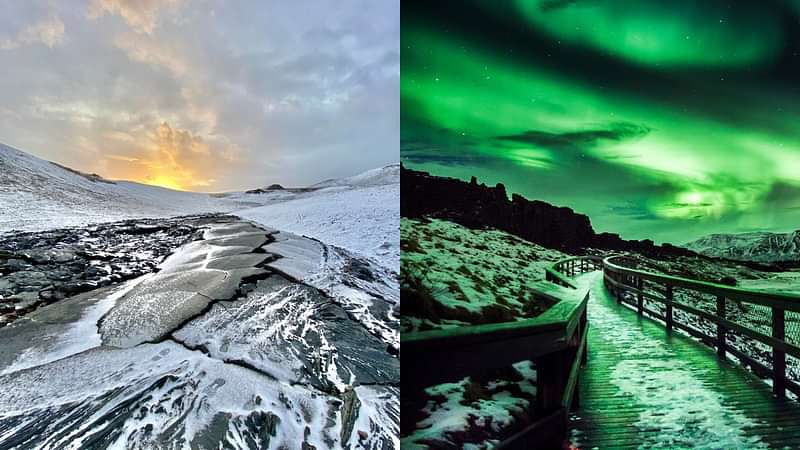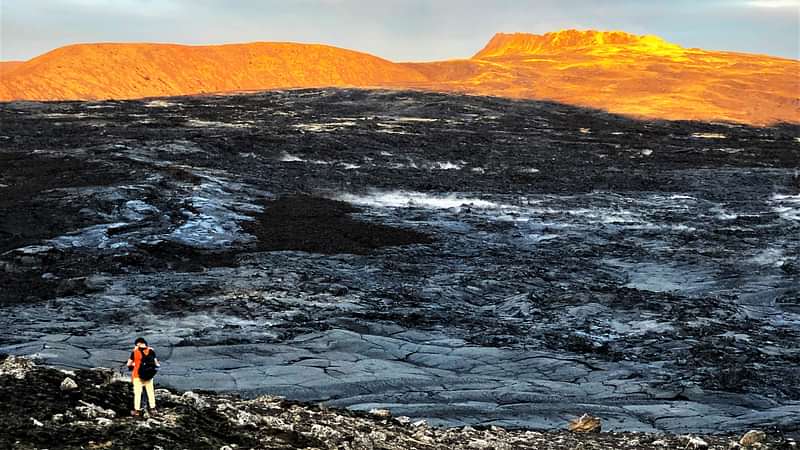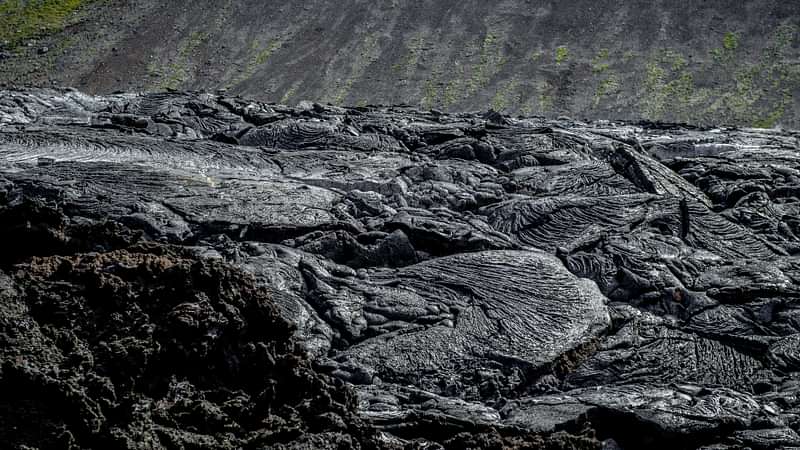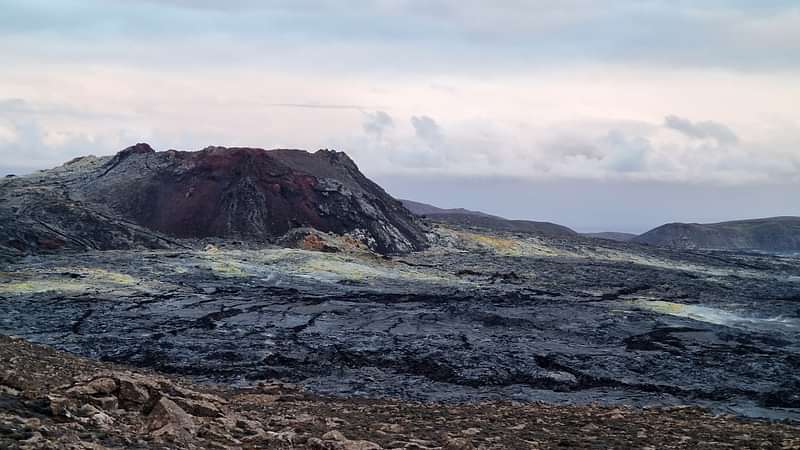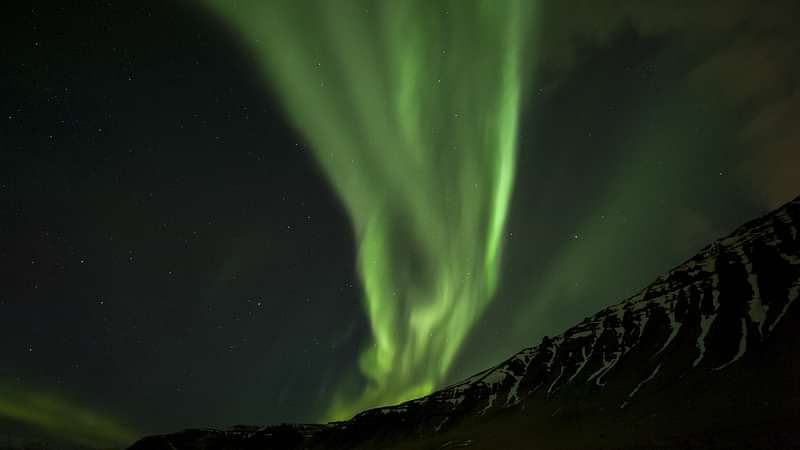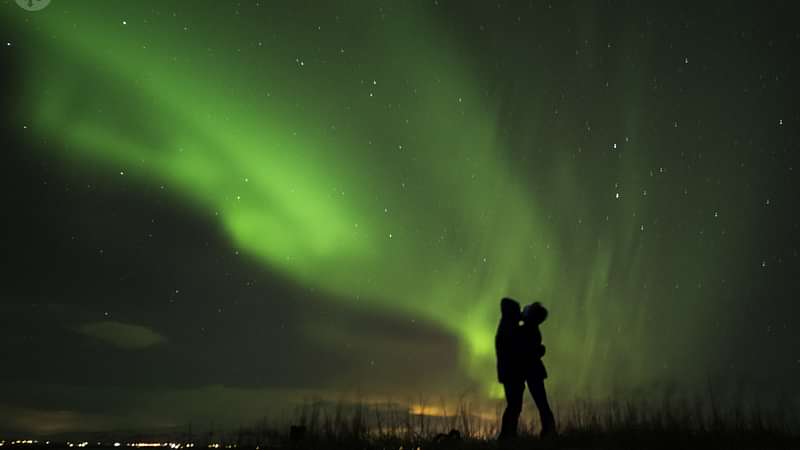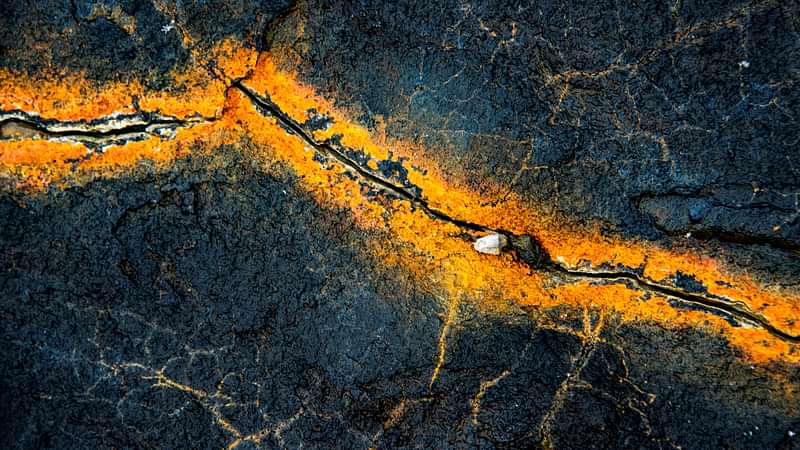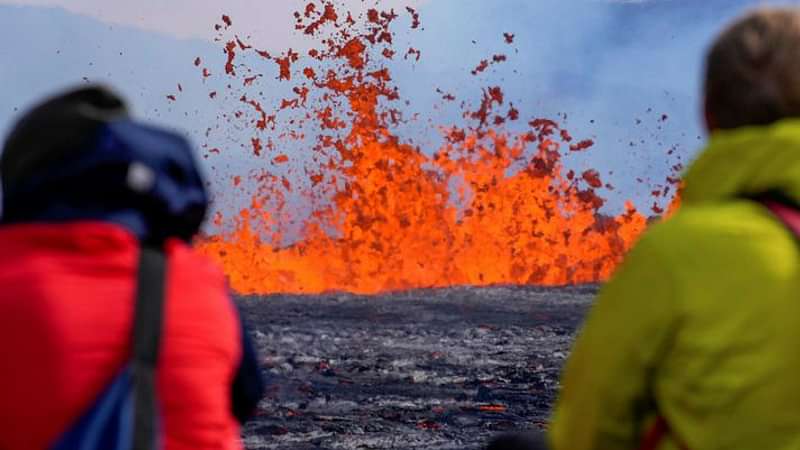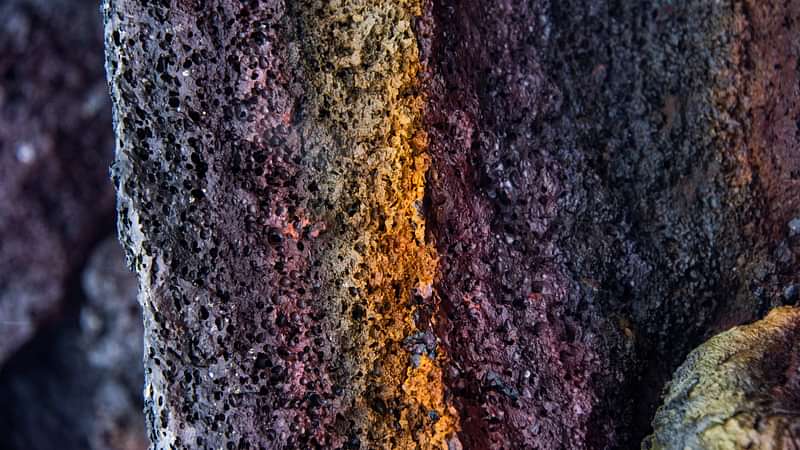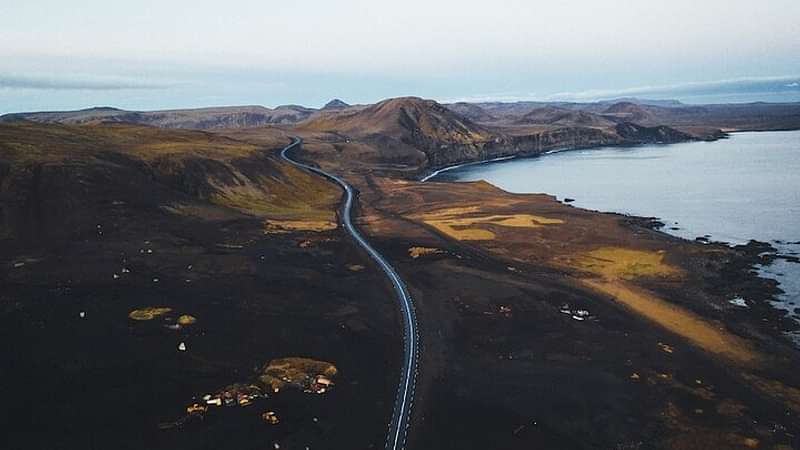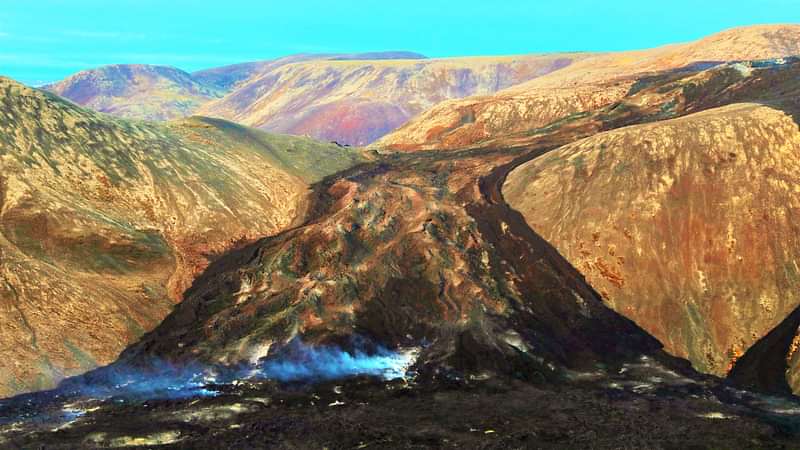 A new fissure has opened at Meradalir at around 14.00 on August 3rd, 2022. Use this once in a lifetime opportunity and view flowing magma!
Description
Join us on two of our most popular tours and enjoy two uniquely Icelandic adventures for a special price. Don´t miss your chance to visit the highlights of the Reykjanes Peninsula including a volcano eruption site, followed by an evening hunting for the elusive aurora borealis. Your day starts with your late morning Volcano hike tour after which you are dropped back to Reykjavík. There you can freshen up and enjoy dinner before the next chapter of your adventure begins, our evening northern lights hunting tour. We can collect you from the same location again or if you are dining downtown, from nearby the restaurant
Combo tours
Our combo Northern Lights Tours afford you the opportunity to maximise your time and enjoy a sightseeing tour before your evening aurora hunting bus tour. But squeezing the maximum out of one day is not the only benefit as you also get a discount on both tours.
Highlights
Mossy covered lava fields
Fagradalsfjall Volcano Hike in Geldingadalur Valley
Aurora hunting tour
Fagradalsfjall Eruption
In spring 2021, a volcanic eruption began in Geldingardalur valley on the Reykjanes Peninsula. For many months, there was a constant stream of lava and magma spewing forth from beneath the earth's surface, radically transforming the topography of this valley. New hills were formed around the larger craters of the eruption and the valley were transformed into lava fields which now covered many square kilometers.
The eruption has ceased for now but scientists believe that under the crust of the new lava fields, liquid manga still circulates. It is fascinating to behold the scale and wonder of this natural phenomenon, to witness a brand new landscape forming before your very eyes.
As well as visiting the eruption site, you will drive past several beauty spots on the Reykjanes Peninsula such as the beautiful Lake Kelifarvatn. You will be dropped off back to Reykjavík in the early evening and will have approximately 3 hours of leisure time before the next part of your tour.
Northern Lights Bus Tour
A phenomenon that attracts visitors in droves to Iceland and no wonder. Nothing can prepare you for the majesty of a full power display of the Northern Lights.
Our Northern Lights Bus Tour from Reykjavík takes you to where the action is. We study closely cloud coverage forecasts as well as the KP-index which measures the strength of atmospheric aurora activity. We only go on tour when we believe there is a good chance of catching the dancing green belts of the aurora.
We venture beyond the city light pollution and usually stops in a few locations along the way. We will do everything we can to introduce you to the lights and our local and knowledgeable guides will entertain and impart knowledge and stories along the way.
As an added bonus, you will enjoy homemade hot-chocolate to help keep the cold at bay.
What's included
Experienced guide
Wi-fi on board
Hike to Fagradalsfjall Volcano
Northern Light Hunting tour from Reykjavík
Hot-chocolate drink on the Northern Lights tour
What's excluded
What do I need to bring
Wool or fleece (not cotton) thermal first layer of clothing
Waterproof and breathable hiking pants and jacket second layer
Wool/fleece headwear and gloves
Comfortable hiking shoes
Water and snacks
Hiking poles are recommended but not mandatory. This can also be rented from BusTravel Iceland.
Important information
The difficulty of the hike is medium. Overall distance is around 8km with 300m elevation
Volcanoes are a natural phenomenon and the level of volcanic activity at the site varies from day to day. Even if the volcano is not erupting during your visit, visiting the area is still fascinating.
The duration of the volcano tour is approx. 6 hours and the Northern Lights tour is approx. 4 hours.
There is no food included on this tour so we recommend you bring a packed dinner/snacks and water.
If you don´t see the Northern Lights on your tour, you can go again for free. This offer is valid for 36 months. Just contact our customer service team to reschedule.

Cancellation policy

Cancellation fee of 100% if cancelled 1 day or less before departure
Guided Language
Reviews!
Thank you for submitting your review