Description
Witness the magnificent Northern Lights from the sea in the most comfortable way possible aboard our Northern Lights Cruise from Reykjavík. As we are not restricted to any roads like northern lights tours by bus, our sightseeing cruises can cover a totally different area of the night sky when searching for the lights. Sailing from Reykjavík´s Old Harbour, we leave the capital´s city lights far behind, entering a world of darkness in the frigid seas of the North Atlantic, which serves as the perfect viewing location to see the aurora borealis in Iceland.
Welcome aboard our spacious boat, with indoor seating area, multiple outer deck and even a coffee shop for much welcome warm drinks. Our passionate guides will entertain and educate you along the way as we search for clear skies and the shimmering northern lights. Our guides will inform those sitting inside when the lights do appear. Until then you can enjoy our fantastic video about the northern lights, with incredicle footage and information.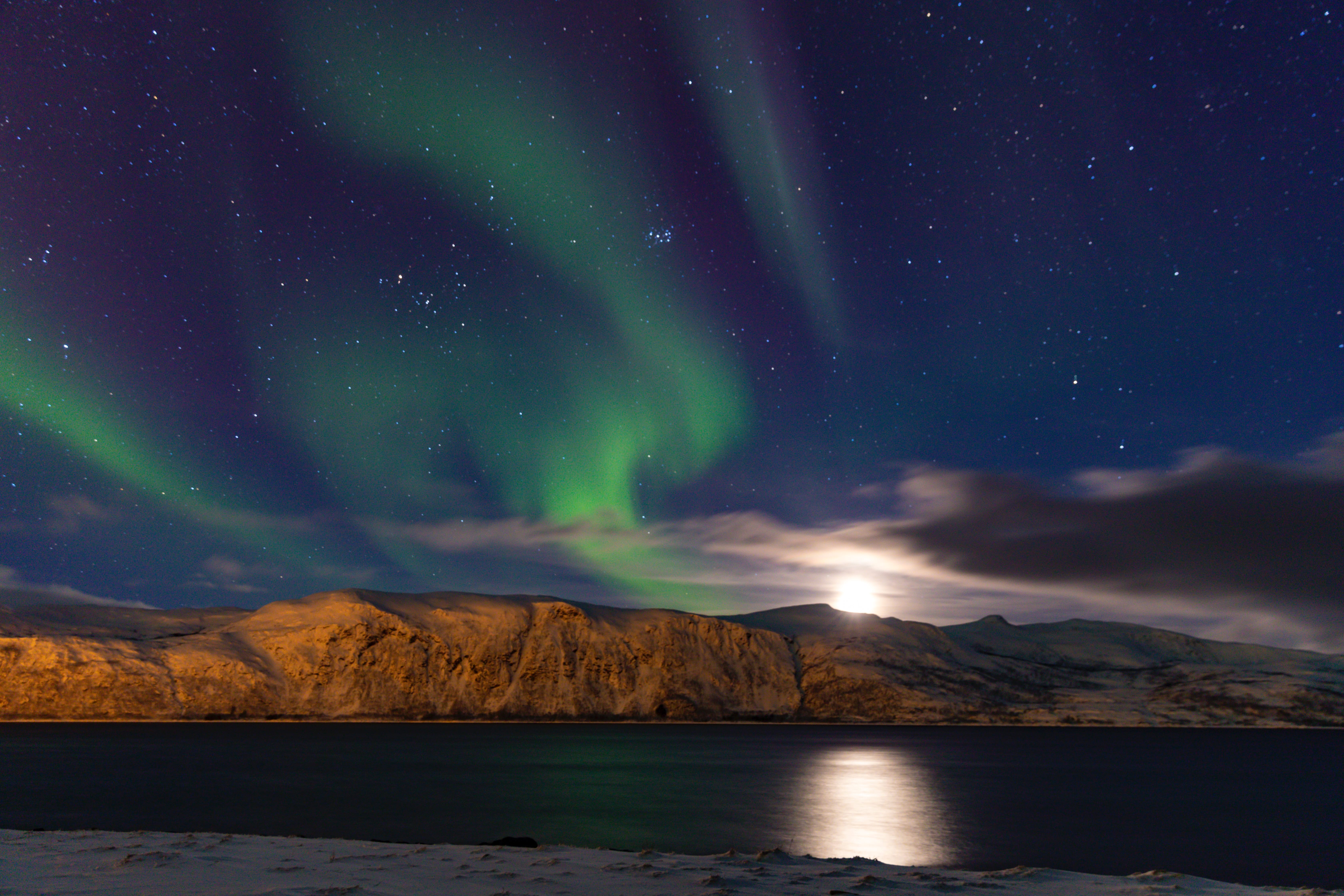 Our guides will help you with your camera settings so you can get that perfect snap, whether on your phone or DSLR camera. They also take photos on every tour which you can access in the days after the tour for free.
Pickup is available for an extra charge or you can meet us at the Old Harbour in Reykjavík.
Browse our other Northern Lights tours
What´s Included?
2-3 hour Northern Lights Boat tour
App with guidance in 5 languages
Experienced guide on every departure
Warm overalls
Heated indoor seating areas
Free ticket to try again if the lights do not show themselves on your tour
Toilets, cafe & free WiFi
Free photos of you with the Northern Lights taken by your guide
Help with your camera settings
What´s Excluded?
Food or drink
Pickup up. Available for an extra fee
Important Information
We are at the mercy of both the weather and the aurora condition. We decide each day if we have the correct weather conditions for a successful tour.
If the forecast is for wind, we might switch to a bus tour instead.
If the tour is canceled, and it was your first try, you have the following options; Join a Whale Watching tour on another day; Join our Northern Lights Backup Plan - Auroras at Whales of Iceland (plus the chance to reschedule your boat tour); A full refund
No refund is offered if you join a tour but do not see the northern lights.
Guided Language
English, but our app has guidance in 5 languages (English, German, French, Spanish and simplified Chinese)
Reviews!
Thank you for submitting your review