Duration: 3 hours

Moderate

Electronic Voucher

Meet on location
Got Questions? Contact our agents
Description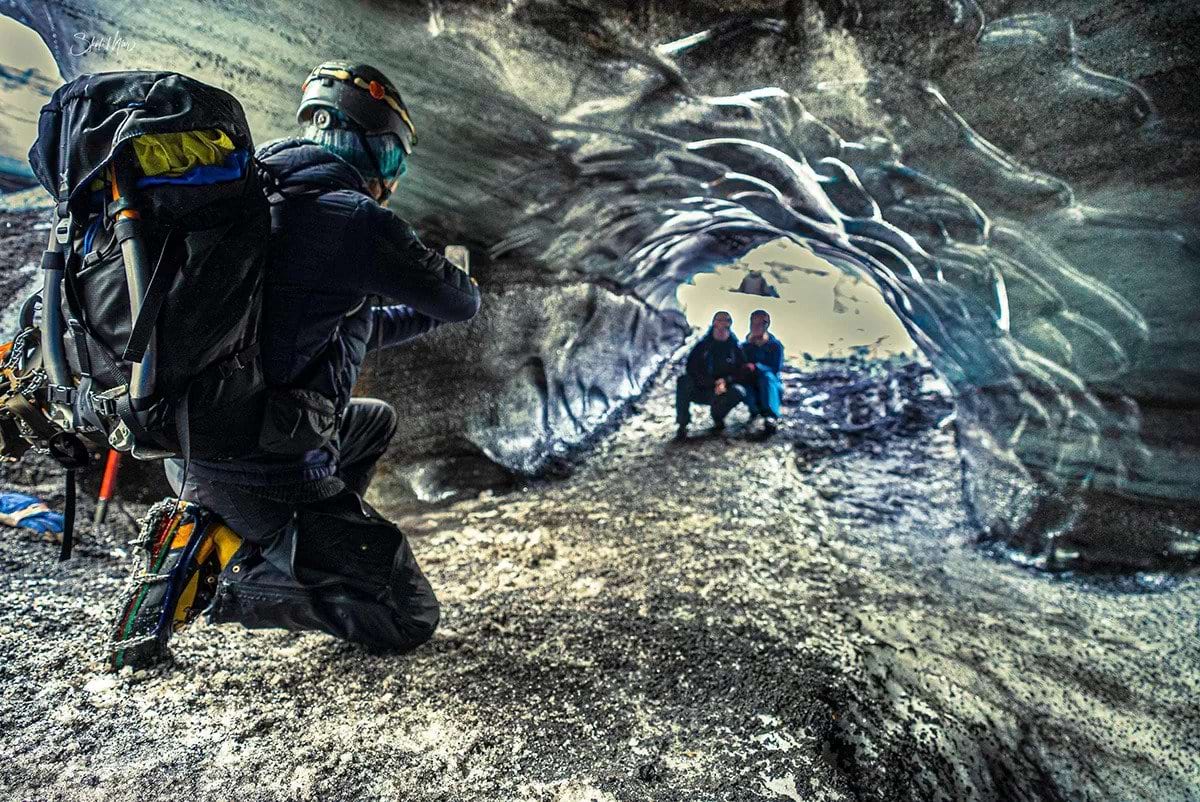 Ice caves in Iceland have captured international attention in the past few years. Join us on our exciting Katla Ice Cave Tour by Super-Jeep and explore a natural ice cave on Katlajökull glacier. These crystal-like caves are wonders of nature and continue to captivate and inspire travellers and locals alike. One can only visit such ice caves in a few locations in the world so grab this opportunity with both hands. Witness the prism like effect as daylight filters through the ice, leading to deep and dramatic colours in the ice. If it has been raining prior to your visit, you might be lucky enough to witness the famed blue colored ice! The ice formations in the caves can be spectacular.
We board our impressive super-jeep and venture cross-country on the bumpy ride to our destination. Katlajökull is a glacier tongue that forms part of the larger Myrdalsjökull glacier. The enormous weight of the glacier´s ice covers the crater of the famous Katla volcano dormant for over one hundred years.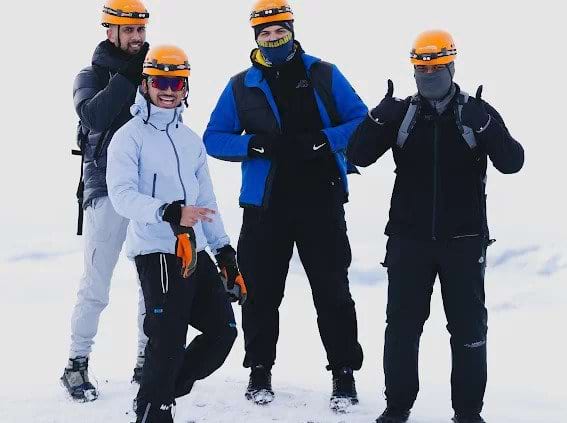 The eternal cycle of spring melting and winter freezing of the glacier ice can lead to the formation of caves and this tour takes you to the heart of the action. After changing into your helmets and crampons, you will take the short walk to the entrance of the ice cave. Depending on the conditions on the ground, you may need to negotiate a few ladders but our expert guides will ensure that this is done safely. It looks more daunting than it is.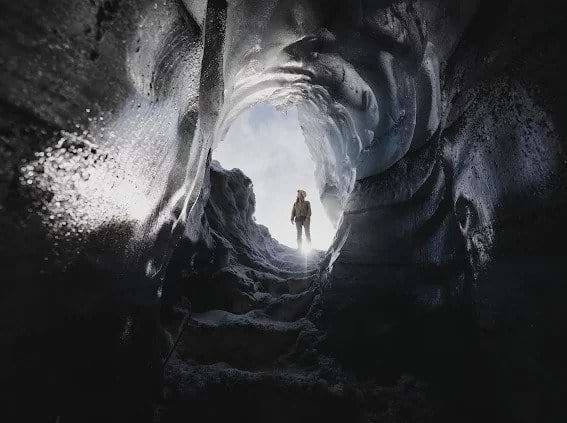 Book now and don´t miss what might be a once in a lifetime opportunity to experience this breathtaking natural phenomenon.
Meeting Point
The meeting point for your ice cave adventure is the picturesque seaside village of Vík about 2 hours east of Reykjavík. Meet us at the Ice Wear parking lot in Vík, the beach side of the building, outside of the Ice cave restaurant
This ice cave is therefore much easier to reach than the ice caves of Vatnajökull glacier, another 2.5 hours along the south coast. The tour takes about 3 hours and therefore fits perfectly with a self-drive day tour of the south coast. We have two departure times daily, meaning it can fit in with most any schedule.
What's included
Helmets and crampons if conditions require.
What do I need to bring
Warm outdoor clothing, waterproof jacket and trousers, head-wear, gloves and lunch
Appropriate hiking boots/shoes are required.
Cancellation policy
Cancellation fee of 100% if cancelled 2 days or less before departure
Guided Language
Reviews!
Thank you for submitting your review