Amphibian Boat Tour at Jokulsarlon glacier lagoon
Get up close and personal to the icebergs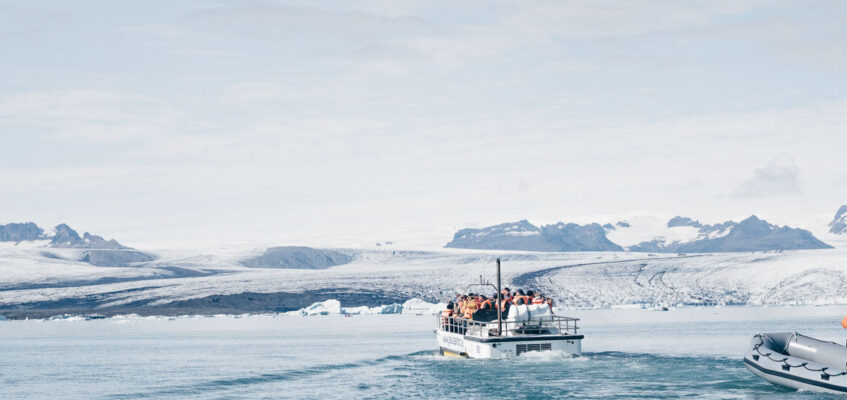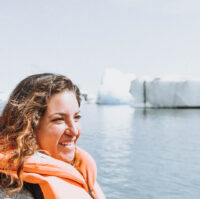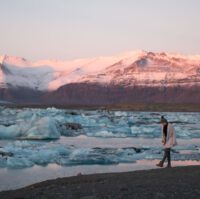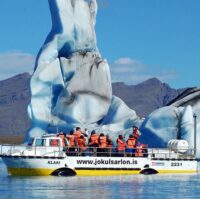 Jökulsárlón Glacier Lagoon was formed in the 1930´s when Breiðamerkurjökull, an outlet glacier of the enormous Vatnajökull glacier, receded due to climate change. With this recession came a massive amount of glacial melt-water, which pooled in an outwash plain, forming a lagoon. As the glacier calving process accelerated, the lagoon increased in size. To the day, this calving process continues and leads to large and small icebergs floating through the lake on their way out to sea at Breiðamerkursandur beach, commonly referred to as the Diamond Beach.
Today Jökulsárlón is a popular destination for visitors and locals alike. Framed by the sea to the south and the immense Vatnajökull to the north, the glacier lagoon is a spectacular sight to behold. On this fantastic amphibian boat tour, you will be introduced to the science behind this natural phenomena and perhaps more importantly will get a close up view of the icebergs as your expert captain and guide negotiate the craft safely between the bergs.
This is a meet on location tour, perfect if you are on a self-drive adventure. The lagoon is located in the south-east of Iceland, about 380km east of Reykjavík. If you don´t have a car, why not join our fantastic day tour from Reykjavík which includes the boat tour in your ticket price – Glacier Lagoon (Jökulsárlón) & South Coast Tour with boat ride
Accomodation
Not included



Qualified, energetic and fun guides for the best adventure!
We take immense pride in our exceptional team of local guides who are professionals, experts, and friendly. Their goal is to make your tour unforgettable.