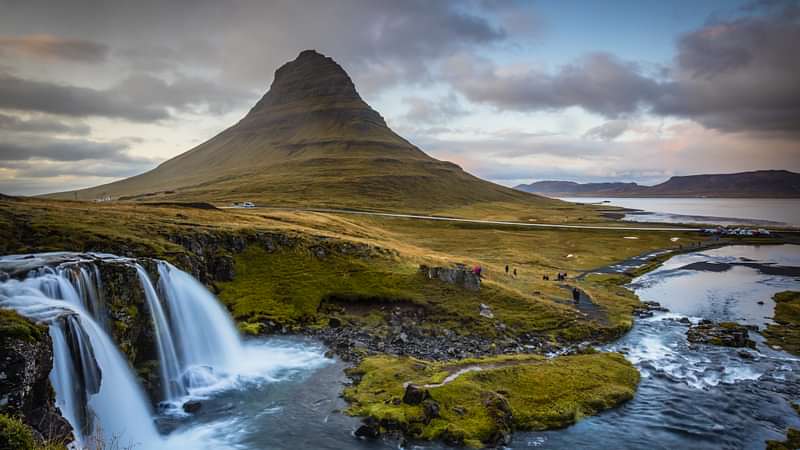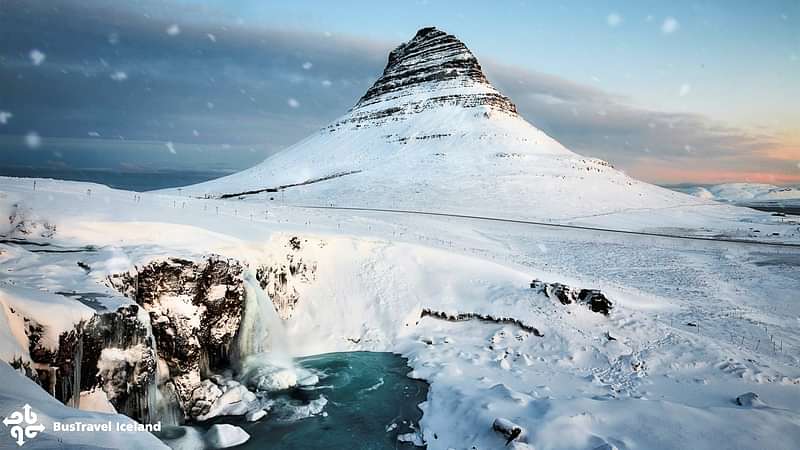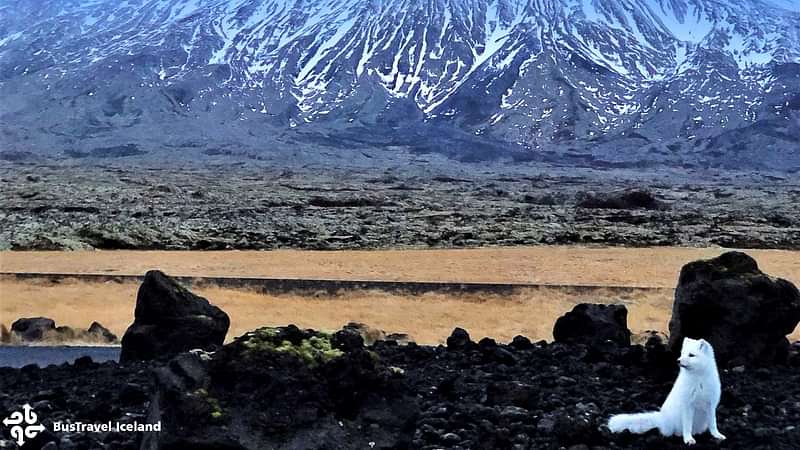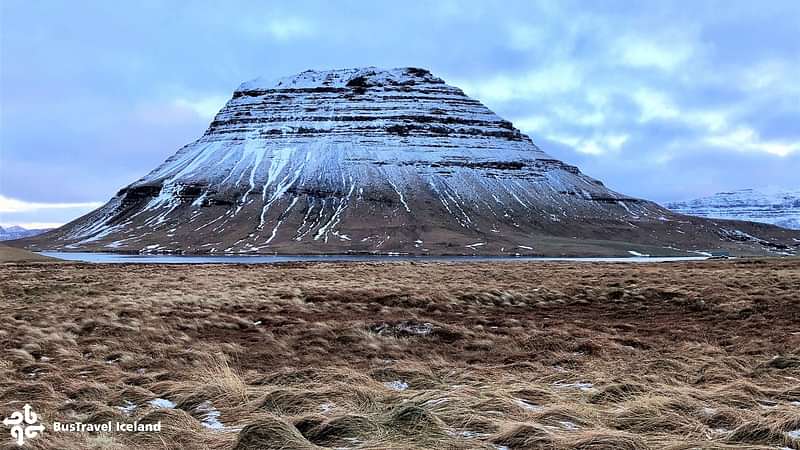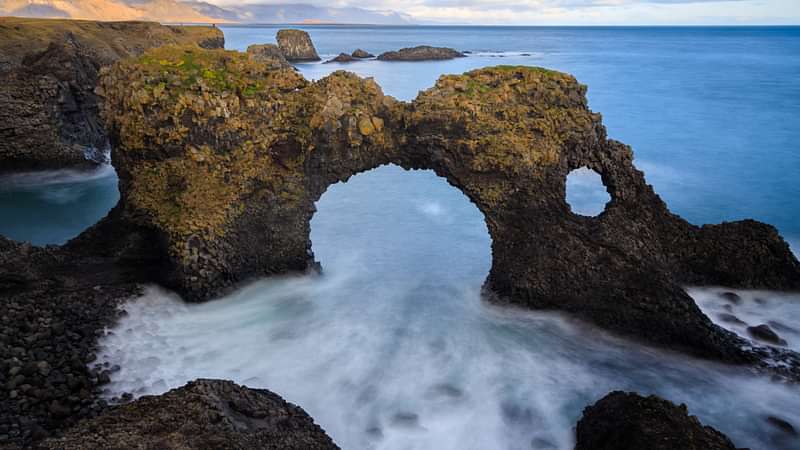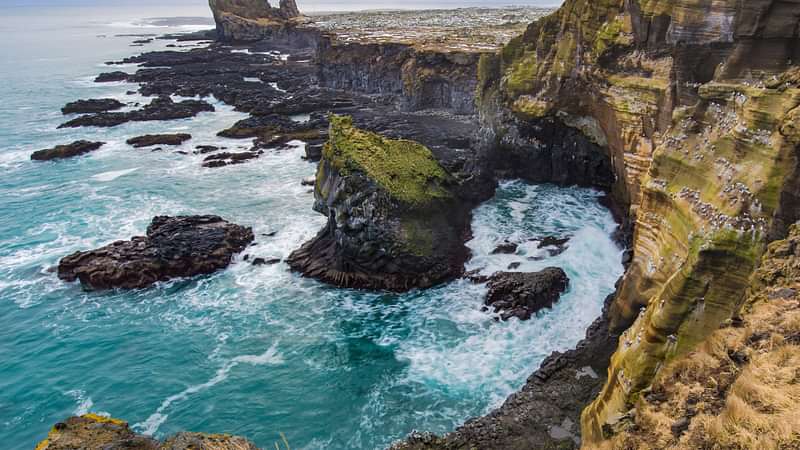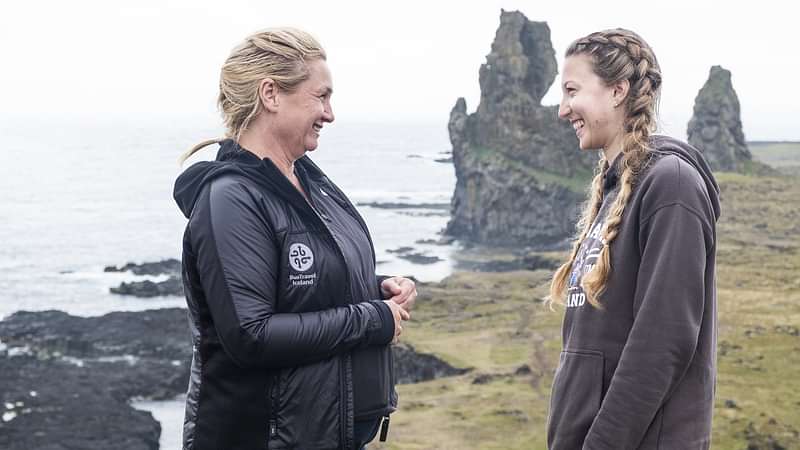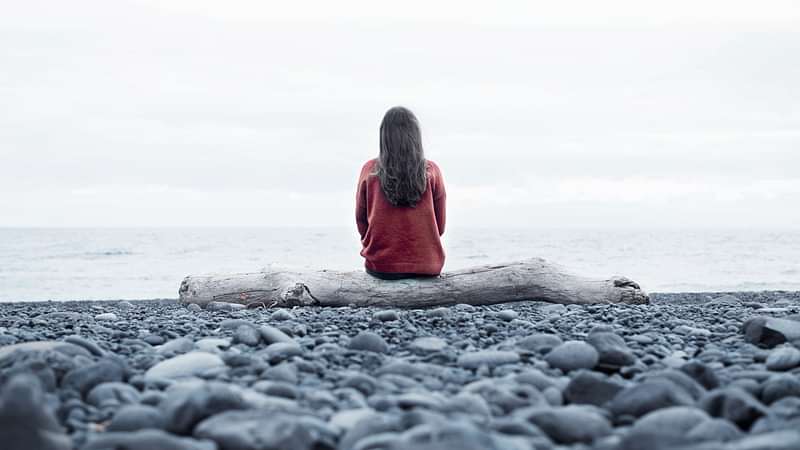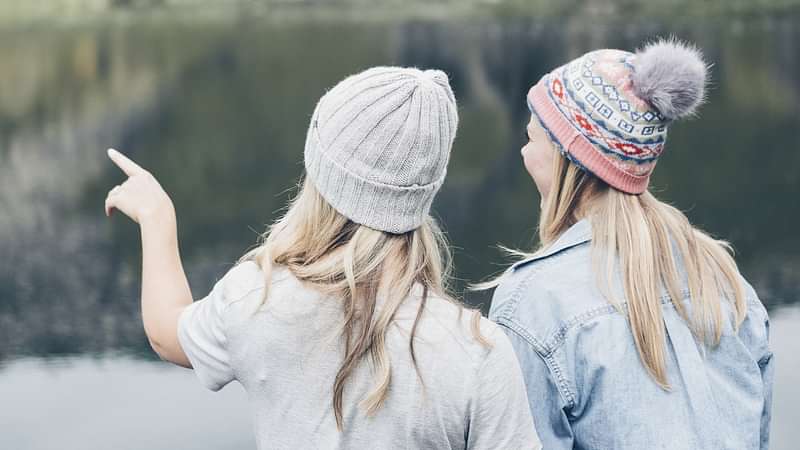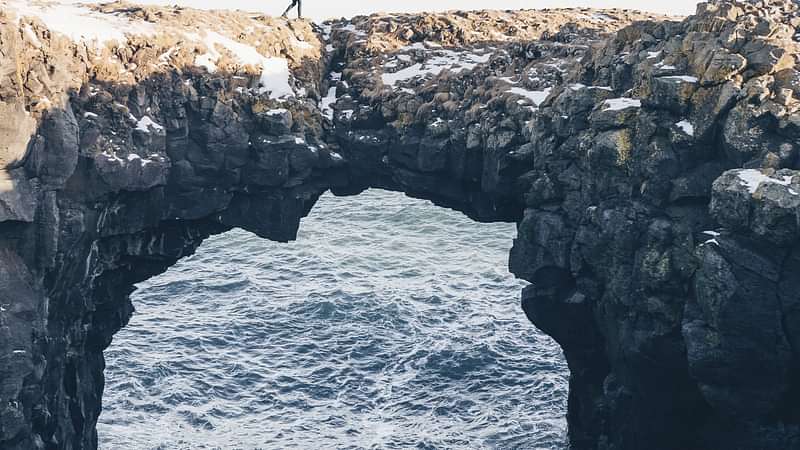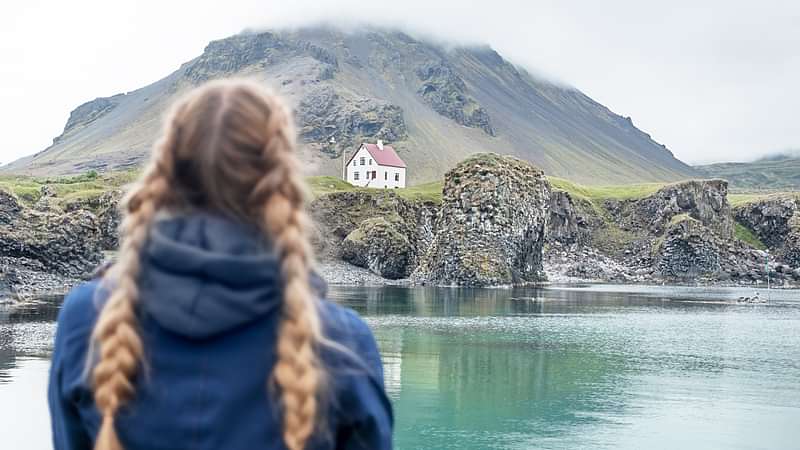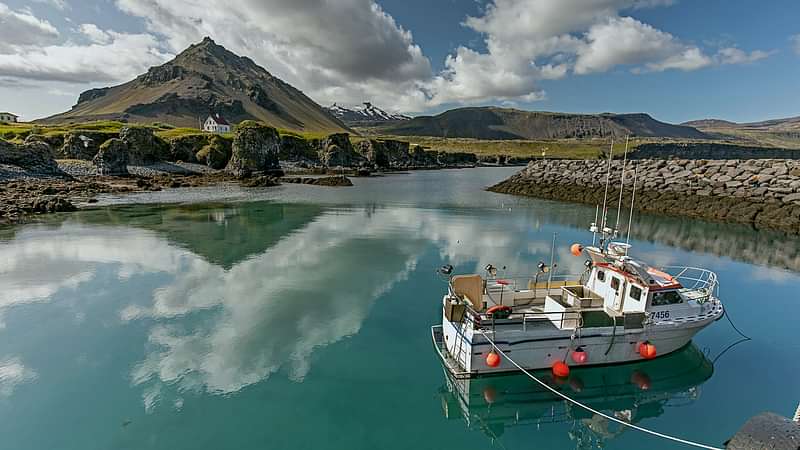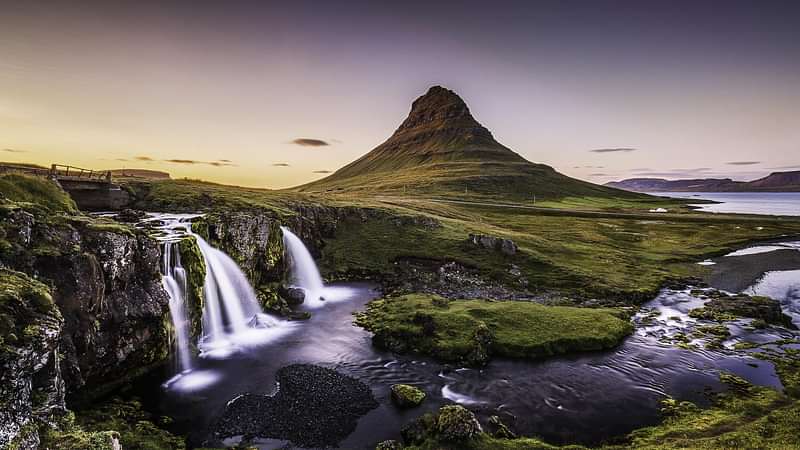 Use the Promo Code VOR23 at checkout to get 10% OFF as part of our Spring Sale.
Description
Snæfellsnes is a peninsula in western Iceland famous for its bird cliffs, black sand beaches, mountains and the large glacier at its western tip. Its attractions and geological features encapsulate the diversity of the Icelandic landscape in many ways and for this reason many consider it to be Iceland in miniature. Situated well away from the Ring Road, this remote region is sparsely populated and all too often overlooked by visitors who stick to the more traveled paths.
Snaefellsnes is significant culturally as well. The landscape here has played itself in Jules Verne´s famed adventure novel Journey to the Center of the Earth and subsequent film adaptations, and filled in for the north of the wall in Games of Thrones. Iceland´s favourite mountain, Mt. Kirkjufell portrayed the Arrowhead mountain.
As well as Mt Kirkjufell, you will see the nearby Kirkjufellsfoss waterfall, the stunning Arnarstapi Bird Cliffs and stone bridge and arch, Djúpalónssandur black beach and much more besides. See Búðir´s famed black church and maybe you will be lucky and sea seals at Ytri-Tunga beach.
Join us on our wonderful Snaefellsnes day tour from Reykjavík and see it all!
We also offer a small-group version of this tour for a more intimate experience.
Highlights
Kirkjufellsfoss waterfall
Mt. Kirkjufell
Snæfellsjökull National Park
Ytri Tunga beach and seals
Djúpalónssandur beach
Búðir Black Church
Ytri-Tunga beach and seal colony
Lónsdrangar rock pinnacles
Arnarstapi cliffs and stone bridge
Itinerary
Your Snæfellsnes Peninsula day tour from Reykjavík begins with our morning pickup service. Our pickup service serves dozens of locations in the city center area.Alternatively, you can save money by coming to our centrally located meeting point. Once the whole group is gathered, we leave the city behind and drive north along the number 1 highway before diverting west towards Snæfellsnes. And here the adventure begins!
Berserkjahraun lava fields
Snæfellsnes is a volcanic region and indeed Snæfellsnesjökull glacier sits atop a stratovolcano. The peninsula is dotted with other volcanoes in addition to this though. An eruption 4000 years ago formed the Berserkjahraun lava fields, our first stop of the day. As well as the moss covered rocks, this eruption formed the scoria volcanic craters Rauðkúla and Grákúla.
The odd place name is derived from Eyrbyggja Saga and its account of two swedish berserkers ,or viking warriors, who cleared a pathway through the lava fields for an icelandic farmer before being betrayed and murdered. Folktales often developed to explain strange geological features like this.
Mt. Kirkjufell & Kirkjufellsfoss waterfall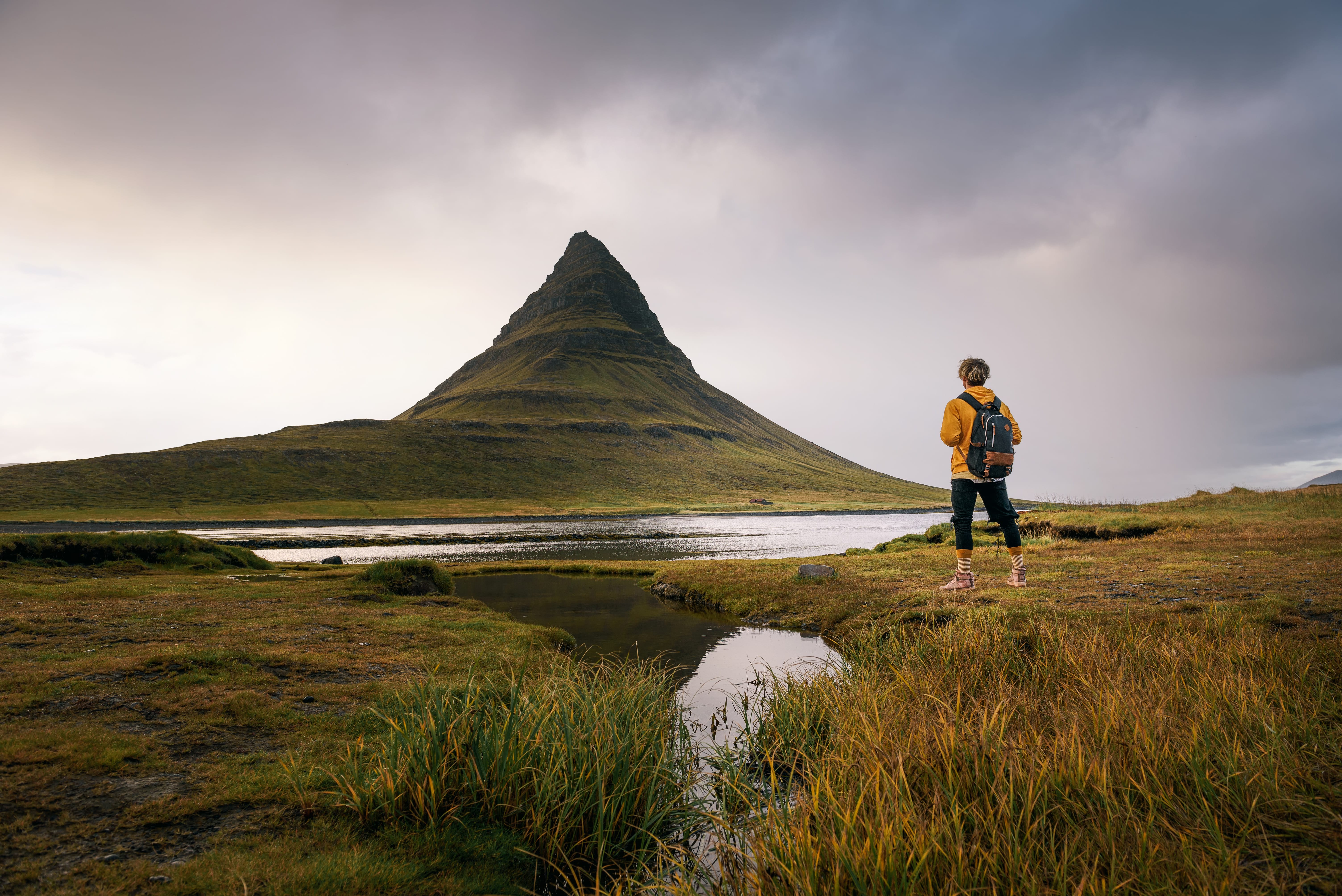 Mount Kirkjufell is perhaps the country's most photographed mountain and is synonymous with the area as a whole. Just a short distance from the town of Grundarfjörður, this distinctive arrowhead shaped mountain stands only 463m high but appears more imposing as it seems to pierce through the otherwise flat surrounding landscape. Kirkjufell means church mountain in Icelandic, though the precise reason beyond this moniker is unknown.
Kirkjufell is Iceland´s most photographed mountain for a reason, with the classic take framing the distant peak with Kirkjufellsfoss waterfall and the mountain´s mirror image in the lake. A well maintained path to the waterfall enables you to get this perfect shot.
In Game of Thrones, a snowy Kirkjufell featured in a season 7 episode in which our hero Jon Snow ventures beyond the wall in search of evidence to prove the existence of wights.
Snæfellsjökull National Park
Snæfellsjökull National Park is a protected environment with Snæfellsjökull glacier and volcano at its center. Located on the western tip of the peninsula, the snowy cap of this glacier can seen across Faxaflóa bay from Reykjavík on a clear day.
The entrance to the center of the earth is located here, at least in the imagination of legendary French sci-fi author Jules Verne. In his seminal novel Journey to the Center of the Earth the heroes of the tale rappel down the inactive volcano and face great danger and creatures in the depths on the earth.
Our next stops are also part of the national park.
Djúpalónssandur Black Sand Beach
We further explore the national park at our next stop, the volcanic black sands of Djúpalónssandur. Like all black beaches, the sand´s dramatic color comes from an old volcanic eruption which saw broiling lava enter the sea. The sea eventually eroded this volcanic mass, leaving beyond the black sand we see here today. The beach is also ringed with interesting lava formations.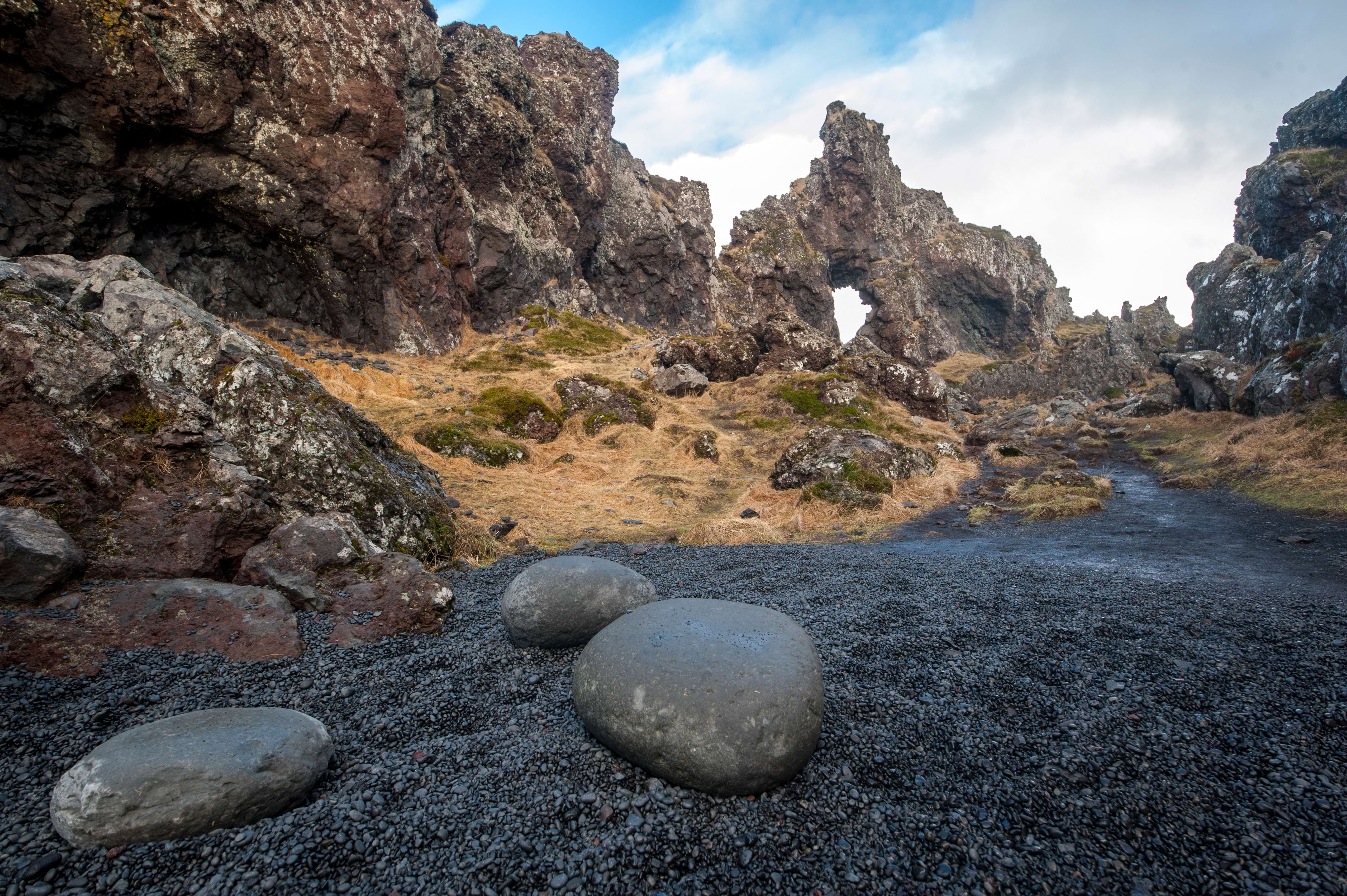 The coastline here has for centuries been fished by both local and foreign trawlers. The lost fishing village of Dritvík was once an important regional center. Local fishermen would test their strength here with lifting stones of varying weight. To be considered for a spot on the boat, a prospective fisherman would need to lift a 54kg stone. There are three other stones which you can test your mettle against; Amlóði (Useless) is 23kg, Hálfsterkur (half strength) 100kg and Fullsterkur (full strength) 154kg.
The wreck of one fishing boat, the Epine GY7, can still be seen on the beach here. In 1948, 14 men lost their lives when the trawler went down in stormy seas. The wreck sits here as a stark tribute to this tragedy and others. The sea symbolizes both life and death to Iceland.
Lóndrangur Pinnacles
We move to the southern side of the peninsula now. Our next stop is to see Lóndrangur pinnacles, volcanic plugs of basalt which stand together in the roaring sea having been hewn for the surrounding cliffs by centuries of crashing waves. These two peaks strand out at 75 and 61 meters above the surrounding landscape. A nice walking path allows you to explore the area and enjoy the pinnacles from various viewing points.
Arnarstapi cliffs & sea-bridge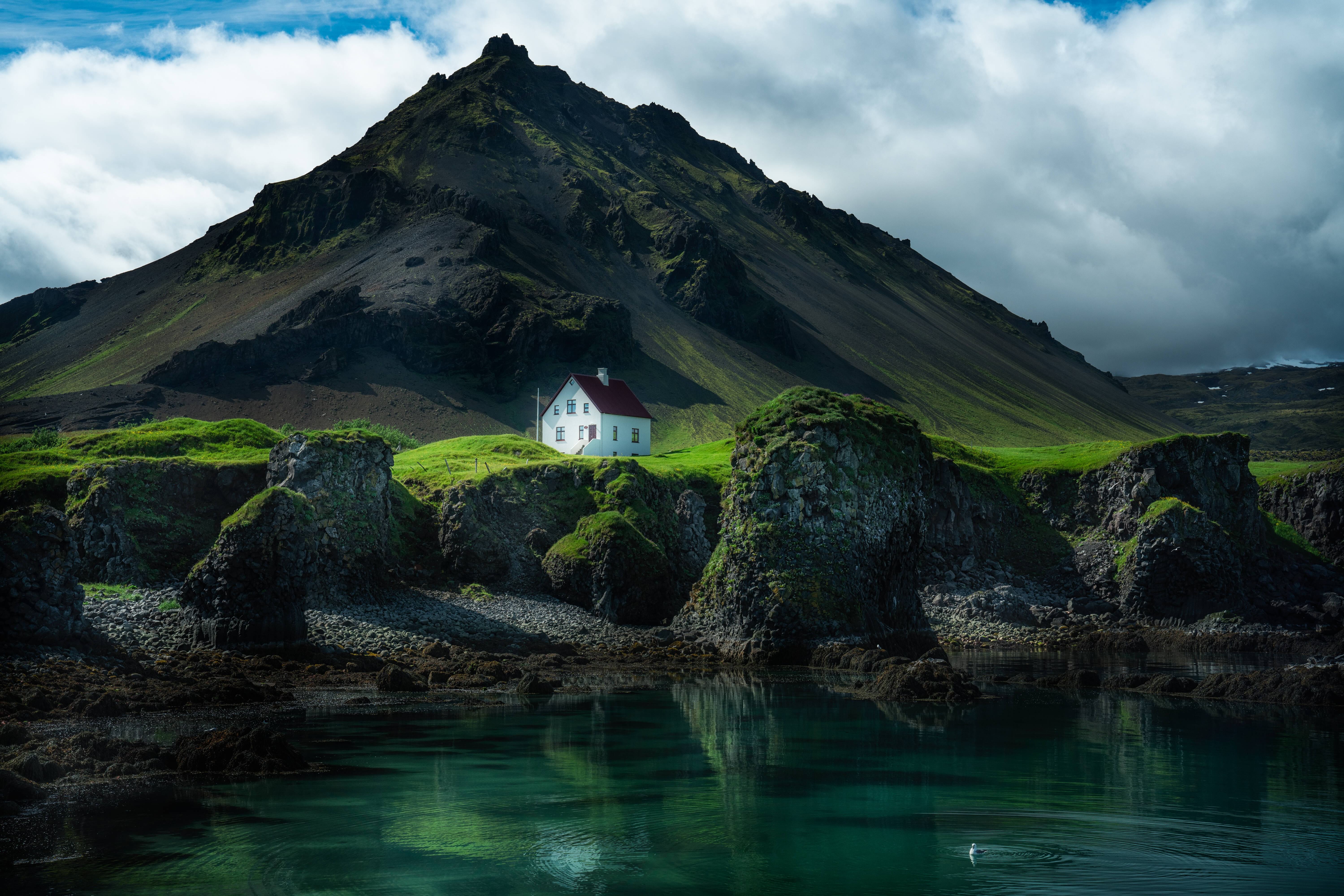 We continue to Arnarstapi village, a tiny hamlet on the sea with stunning views of the surrounding mountains and coastline. Once an important fishing center, industry here has since slowed and tourism has become an important lifeline for this hardy community.
There is much to see here. The cliffs here teem with bird life and are an important nesting spot. Viewing platforms here offer great vantage points for photographers interested in the various species who call the area home. Striking basalt columns and curious rock formations are interlaced with thin walkways caused by years of erosion as the land fights against a sea that wants to reclaim it.
Walk on the stone bridge below which the sea has eroded the cliff into a stone arch. This is another popular subject for keen photographers. In pictures it may look precarious but rest assured it is perfectly safe.
Búðir Black Church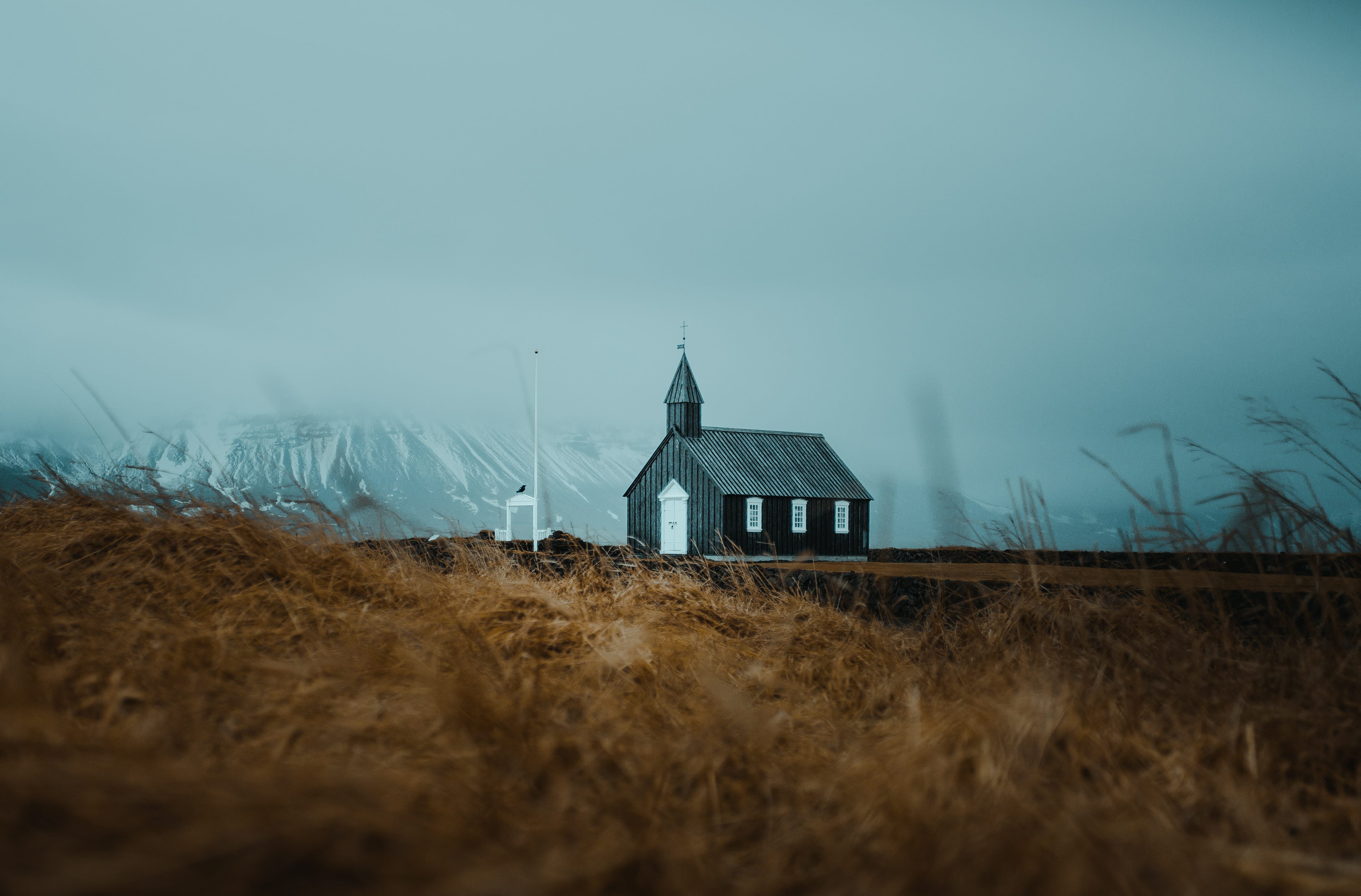 The most famous black church in Iceland, Budir black church or as it is known locally, Búðakirkja, was originally built in 1848, and restored in the 1950´s and again in the 1980´s. A popular subject for photographers, professional and amateur alike, the striking black church at Budir contrasts sharply against the remote and desolate landscape on which it sits, making it a great subject for photos.
Ytri Tunga beach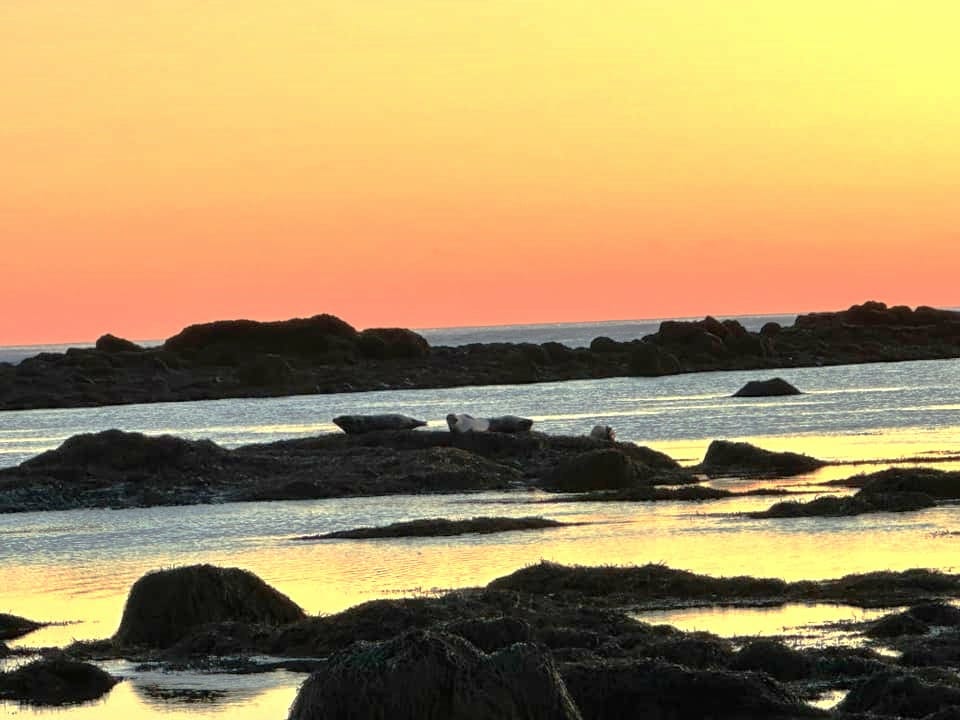 Our final location on this tour, is the golden sands of Ytri Tunga beach. Although overlooked by many in favour of our black sand beaches, this beach has a special surprise. It is one of the best places in all of Iceland to see seals with the colony often lolling about on rocks just offshore.
We then begin the journey back to Reykjavík where we will drop you off after this tour packed with hidden gems.
What's included?
Professional guide
Free WiFi
What's excluded?
Pickup and dropoff
Food and drinks
What do I need to bring?
Warm, water- and windproof clothing are always useful in Iceland.
All tickets are e-tickets so there is no need to print them out.
Important information
The duration of the tour is approximately 11 hours
There is no food included on this tour but there will be stops where you are able to purchase food
Cancellation policy
Full refund if cancelled more than 24 hours in advance of your departure time.
Guided Language
Reviews!
Thank you for submitting your review
This was my first tour with Bus travel Iceland and it was one I'll not forget for a very long time. It was a very long tour but it never got boring because of all the amazing stories tour guide Alan shared. Alan was an exceptional guide who told us about history of a place, mythological stories , general trivia and also museum and restaurant recommendations in Reykjavik. A very well managed and planned tour! Would book with bus travel again!
Today I went on this tour with our guide Howser, It was absolutely fascinating. Howser gave us 12 hours long nice information about specific places and attractions, so it never got boring. 5/5
My south Island tour bus missed me and bus travel quickly redirected me to this tour to the Snæfellsnes peninsula. AMAZING. I am so happy my original tour bus missed me. Howser was an exceptional tour guide. welcoming, friendly, funny and knowledgeable. we had a delicious food stop. perfect timing for each stop. would def. use this company again and would request Hjortur Howser as a guide.
I've already had a few Northern Lights tours with other providers but was impressed by the BusTravel. I'm not comparing the tours based on the lights as it's up to the weather and luck as well, but the whole conduction of one. My tour guide was Geri, I don't remember the driver's name though, and I can honestly say that it was the best and most informative NL tour I've had. He talked in great details about the reactions, reasons, how our eyes perceive light, which was refreshing as well because I got to learn a few more things about the phenomenon. And, even though the lights hadn't appeared close to midnight, we waited and weren't disappointed. Not to mention very tasty hot chocolate with a pinch of cinnamon, Christmas came early :D
When I took the South Coast tour, I didn't expect it to be that good mostly because it's on the say route as Glacier Lagoon so was afraid that the information will be repeated. But I wasn't disappointed at all! I got a dream team of Geri the tour guide and Tomasz the driver. It was a great choice to take that tour. The driver proved himself to be a skilled one with harsh winter conditions and yet perfect and safe driving. And when it comes to the tour guide, I cannot express enough how impressed I was when all the relevant pieces of information were covered. It's clearly visible that he has in-depth knowledge about the stops and Iceland in general. Also, he combines humour with serious bits which is a great combo as easy to follow and to stay focused. The great perk was the stop to refill our bottles with waterfall water! It was one of the best tours I've had so far.
I cannot express how amazed I was with the Glacier Lagoon. The dream team comprised of a tour guide Geri and a very skilled driver, Maciej. The timing was perfect, we arrived at the Diamond Beach when the sun was setting so got the most impressive light reflections on the ice! Anyone into photography, I recommend that team combo! The views were breathtaking with the most beautiful snowed mountains and glaciers. Seljalandsfoss waterfall at night with the full moon and aurora was the most magical part of the whole tour! But enough about the nature, as I mentioned before, the driver was really skilled, the road conditions were not ideal so the road was icy and in some places the wind got strong. Not to mention that daylight was limited due to winter months so he had to mostly drive in the dark. When it comes to the tour guide, I can also honestly say that he's a skilled professional. He kept us all entertained, knew when we were too tired to listen so allowed us some quiet time. And listening to him, you easily get the idea that Iceland is his passion as he showered us with useful and not that common pieces of information. Hands down, the best tour so far!
The weather on the day of the trip was a little cloudy. If the sunny Iceland is like a lively big boy, then the cloudy Iceland is more like a majestic warrior. During the trip to the beautiful peninsula, I felt the infinite power of nature. An unforgettable trip. Luckily it was Denis who was our tour guide again, he patiently responded to our requests and added a lot of attractions for us. Every trip is a happy departure and a happier return. Thank you, Denis!
A very different landscape. Despite the mixture of weather (don't come if you want to stay dry and warm!), Howser kept us enthralled with tales from years gone by, detailed explanations of the countryside flora and fauna, taking us up volcanic craters and down to black sand beaches, passing by Mount Kirkjufell (or the church mountain) renamed Arrowhead mountain in "Game of Thrones. Lunch was taken in at the superb restaurant, Sker, in the heart of Olafsvik serving delicious fresh fish. Last stop before the return drive to our hotel was for hot chocolate and chocolate cake. One of the best kept secrets in Iceland. Brilliant job Howser and driver Albert. Exceptional value for money and customer care
My friends and I enjoyed the tour pretty much. Big shout out to our guide - Oskar (I hope I wrote his name right) . That was nice to see a guide who cared for the whole group and for each of us individually. Thank you for the great time, I'm lost for words to describe the beauty of Icelandic nature. It doesn't seem to stop getting me stunned every time I see a new place.
It was a great tour. Got to see various sights and natural features of Iceland in one trip. Our tour guide Iga was wonderful! Very knowledgeable and entertaining. Made us all feel safe and taken care of. Bus captain, Tomic, is a very experienced and careful driver. Codfish lunch at the fishing village restaurant was so good - go for the Fish of the Day. Fresh and succulent.
Anna did an incredible (multilingual) job showing us the beauty of the peninsula. We had a wonderful time and felt comfortable, entertained and inspired by everything we saw. Anna clearly loves her job and gave us a memorable experience, thank you!
The tour covers some of the most beautiful places we've ever seen. Our guide Hjortur had such an amazing knowledge of the history of Iceland, it was a true pleasure to listen to him (Hjortur, please, start a podcast!), and showed us so many less-known but very interesting spots. We couldn't have asked for a better experience. Would STRONGLY recommend!
It is a very complete tour. The landscapes are incredible and our guide Atli was very nice! He is so funny you won't get bored with him! We were really satisfied with the experience:)
The tour itself was amazing, the views were incredible and unfortegable! Atli was our tour guide on the Seafessnelss Tour. From the start he was helpful and friendly. Atli knew anything and everything about iceland. Very knowledgeable about the country and gave us a real insight into life here. He was funny and ensured everyone has a great time whilst also ensuring safety of all of us. Atli often spoke to us like a very caring father which was super nice to see. Thank you so much and we would really recommend this tour and definitely Atli as your tour guide.
Great tour especially for the complete experience of Islandic landscape: lava fields, waterfalls, volcanos, the glacier, mountains, lakes, fiords, beaches, villages. There are some iconic famous places included and many more others that you can discover along the way. Even if day was shorter, I think we covered a lot of spots. Our guide was Simon - great guy, very good assistance along the way, interesting stories and facts about each place and many more. At the end of tour, on our way to Reykjavik, he told us a lot of other useful information, tips about what to see/do/buy/eat while in Iceland. Highly recommend!
Efficient pick ups and drop offs, comfy transport and excellent service. HBO is a very knowledgeable and friendly tour guide. Great tours - truly a one in a lifetime experience and would thoroughly recommend!
Simon was our guide and he was amazing. I did all the tours with this company and they were all terrific but this one was my favorite. Perhaps it was the several Game of thrones locations we visited by Simon was a terrific guide. He told stories of the land, made sure to point out every big location and was very knowledgeable about everything we went to see in Iceland. He truly cared and wanted you to have an amazing experience. Definitely do this tour. Not too many people do it and idk why, but you truly get the Iceland experience with this tour through the weather and the locations. 10/10 recommend.
Het was een mooie ' rondreis' met een vriendelijke en goede geïnformeerde gids, Simon. Heel erg veel gezien en 1 van de mooiste excursies die we deze week hebben gezien.
Siggi was approachable and cared about the comfort and safety of all the guests. He walked with us to destinations and told us better places to go for pictures and to spend time taking in the beauty of the sites. The cafe and lunch specials he recommended were amazing as well. The weather was perfect and he was an expert at getting us back to the city in high wind.
The landscape was absolutely stunning. The weather was a bit rainy and windy but that didn't hamper anything... I just went with the flow and enjoyed every minute!
Very Interesting Tour with a Passionate Guide. Adorabke Landschaften, don't Miss it!
The trip was excellent and Simon our tour guide did a very good job. The only downside was the weather which turned rainy towards the end.
Excellent tour by "Iceman", who takes on the role with a real passion for Iceland and its landscapes, culture and people. Amazing landscapes and a full itinerary whilst allowing time to enjoy the stops along the way.
Excellent tour. Very good guide, who was also our driver. Very recommendable.
Our driver - guide was very knowledgeable so he provided with a lot of interesting info and facts. We also had very good weather so the only limitation affected us was COVID rules
Great guide, very informative and attentive. Beautiful scenery. Highly recommended.
The guide was very attentive and careful on the way, not risking at the stops that there was any risk for passengers.