Inside the Volcano from Reykjavik
Join our unique elevator tour into the volcano!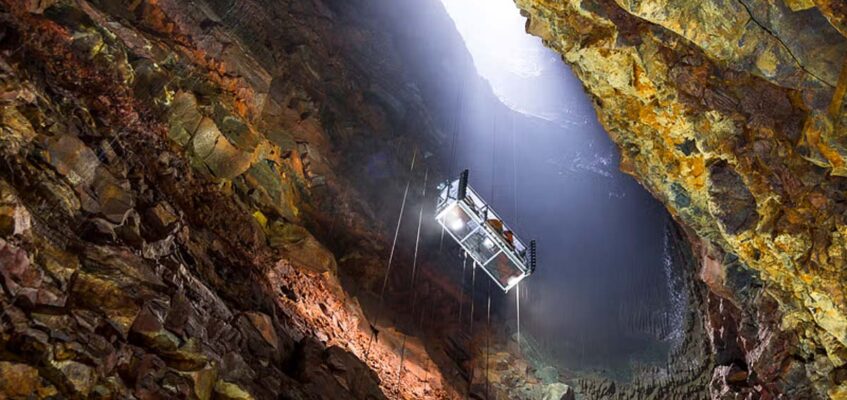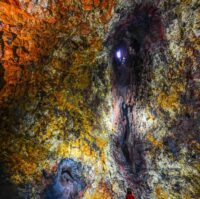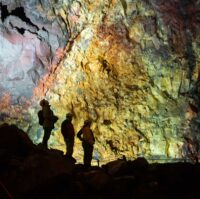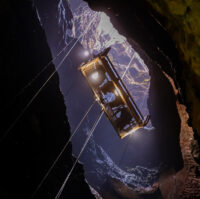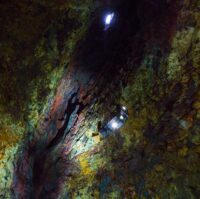 This one-of-a-kind tour takes you deep within the earth inside the volcano! Þríhnúkagígur is a dormant volcano in the Blue Mountains or Bláfjall, just outside Reykjavík. The last eruption here formed a large domed magma chamber. The chamber indeed is unusually large with a ground area of over 3000 sqm with the crater walls gradually rising to the crater at the top. Until recently it was only possible for expert climbers to abseil down into this grand chamber. This was highly dangerous thereby making the volcano inaccessible to most.
No longer! After the installation of highly specialized equipment, namely an elevator, this natural phenomenon was finally opened up to the general public.
The chamber is strategically lit to display the volcano in all its magnificence, with pathways around the area providing safe walking areas. Grasp this opportunity and join us on this unique tour and experience this natural wonder.
Highlights
Spectacular descent into Thríknúkagígur volcano
Walk through ancient lava fields
Complimentary Icelandic meat soup and hot-chocolate
Accomodation
Not included



Qualified, energetic and fun guides for the best adventure!
We take immense pride in our exceptional team of local guides who are professionals, experts, and friendly. Their goal is to make your tour unforgettable.