Top 10 Pictures for November (List)
We've curated a bunch of lyrics and related photos (taken by @catgbeck) inspired by some our favorite local performers to get you excited about your upcoming trip to Iceland, or to make you nostalgic about your past experiences!
Many Icelanders will tell you that November is their favourite time of the year, because it is when the city comes alive with the sound of the Iceland Airwaves Festival. It all started 20 years ago, when a collection of local bands wanted to have international success. They teamed up with IcelandAir (hence the name Airwaves) and chartered a plane to fly in important figures from the American music industry to see them play. Today, the festival is so much bigger than anyone could have imagined, and is also the first festival in the world to have at least 50% female performers and staff members. Under new management this year, the festival went back to its roots and had much more of a focus on local Icelandic talent.
Iceland is an incredibly creative country, and it's no surprise to learn that a lot of Icelandic musical artists take inspiration from nature. We've curated a bunch of lyrics and related photos (taken by @catgbeck) inspired by some our favorite local performers to get you excited about your upcoming trip to Iceland, or to make you nostalgic about your past experiences!
Ásgeir - Soothe This Pain
First up is Ásgeir, who did a charmingly awkward interview and acoustic set in Skúli Craft Bar at Airwaves festival this year while debuting music from his upcoming album. His approach to music is unique in that he records all of his songs in Icelandic and again in English, so there are two versions of every song he writes. The Icelandic lyrics from his debut album were actually written by his father, who's a famous poet. The father-son team now write lyrics together.
Here are some of the lyrics from his song 'Soothe This Pain':
When the steam rises from the ground
Levitating without a sound
There's a peacefulness to be found
In a breath that is skywards bound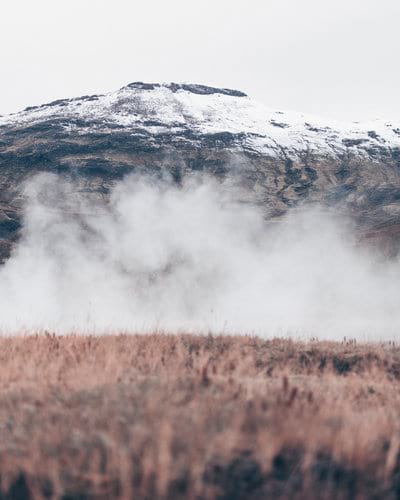 ---
Högni - Innsæ
With long blonde hair and an impressive beard, Högni definitely looks the part of a true Icelandic viking. As a solo artist and member of bands GusGus and Hjaltalín, Högni is seriously talented on many different levels. His solo act includes him playing a variety of instruments, including piano, violin and guitar, as well as his raspy yet smooth singing voice.
His song 'Innsæ', (translating to 'insight') is gentle and dreamlike:
You pass and smile at me
But the waves break into memories
Remember the sea went in
Was lost now it's found again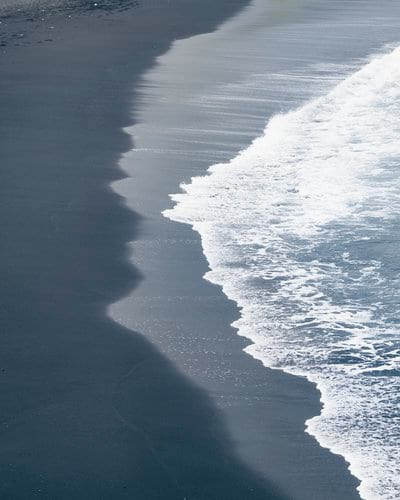 ---
Sigur Rós - Hoppípolla
I've been a fan of this group for years, but I have to admit that until I moved to Iceland, I didn't think the lyrics of this song were real words. I had the idea that they were recorded then played backwards. Little did I know that they are actually Icelandic words and make complete sense to the locals! 'Hoppípolla' means jumping into puddles and the song is about the carefree days of childhood.
Here are some lyrics in Icelandic and their English translation:
Hoppa í poll

Í engum stígvélum

Allur rennvotur (rennblautur)

Í engum stígvélum

Jump into puddles

With no boots on

Completely drenched (Soaked)

With no boots on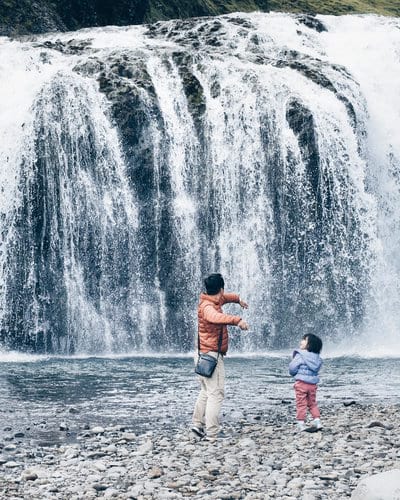 ---
Of Monsters and Men - Mountain Sound
You may know this indie rock band for their huge hit 'Little Talks' which saw Of Monsters and Men rise to international fame in 2011. Since then, they have become the first Icelandic band to reach 1 billion Spotify plays.
Their catchy upbeat song 'Mountain Sound' paints a visual story of being in nature:
Hold your horses now
We sleep until the sun goes down
Through the woods we ran
Deep into the mountain sound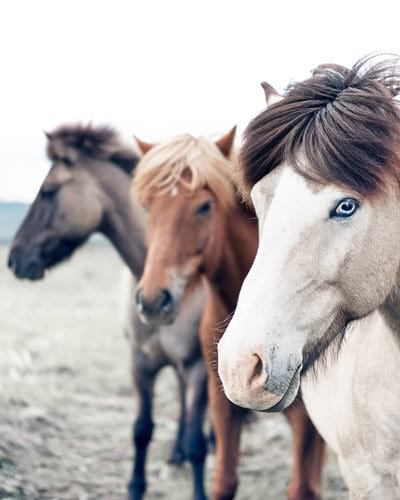 ---
Between Mountains - Into the Dark
This female duo is one to watch: they were this year's winner of the annual Icelandic Battle of the Bands, Músíktilraunir. Hailing from the beautiful Westfjords of Iceland, they create beautiful harmonies and haunting melodies.
Their song 'Into the Dark,' as the title suggests, is not an extremely optimistic song, but its tune and poetic lyrics are stunning:
I look up to the sea
and it greeted me back
it promised to let me rest
I fell in the ocean
when I knew I would drown
I didn't fight back
I sank deeper into the dark
from the bottom I found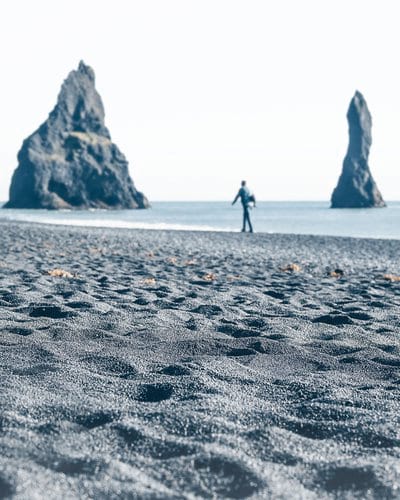 ---
Mugison - Stingum Af
Also born in the Westfjords, Mugison, known for his English language experimental albums, also wrote an enchanting Icelandic language album. This song, meaning "levels of" in English, is popular among the locals as it's about getting out of the city and reconnecting with nature - something Icelandic people are quite passionate about.
Stingum af
í spegilsléttan fjörð
stingum af
smá fjölskyldu hjörð
senn fjúka barna ár
upp í loft, út á sjó
verðmæt gleði tár,
elli ró, elli ró.
Let's elope
to a mirror-smooth fjord
let's elope
with our small heard of a family
soon the years of our children blow away
to the air, out to sea
precious tears of happiness,
peaceful age, peaceful age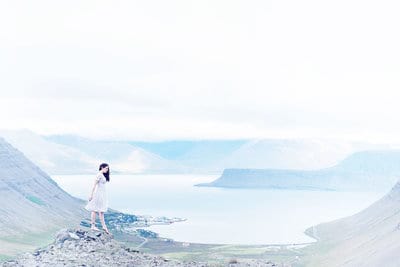 ---
Bubbi - Fjöllin hafa vakað
For some upbeat rock tunes, check out Bubbi. In this fast paced, catchy song, he sings about mythical trolls that have been turned to stone. Trolls and elves are popular in Icelandic folklore, with many stories containing tales of trolls who were foolishly still outside when the sun rose, turning them into stone to forever silently watch passers-by.
Fjöllin hafa vakað
í þúsund ár.
Ef þú rýnir inn í bergið
sérðu glitra tár.
The mountains have watched
for a thousand years.
If you look into the rock
see glittering tears.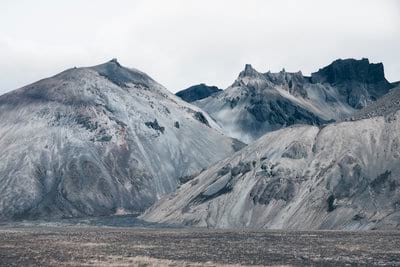 ---
Rökkurró - Fjall
Rökkurró's music makes you feel like you're sitting in a field surrounded by towering mountains at dusk, watching the faint glow of a lone cabin in the distance. There's something magical about this band's relaxed, fairy-like sound.
In their song 'Fjall' (meaning mountain), they talk about being stuck in a rut in life and use such beautiful metaphors of nature.
Hann faldi sig í fjallinu
fjarri gömlu lífi

Vinur,
horfðu í aðra átt og þú munt sjá,
hver fuglarnir fljúga og allt verður bjart.

He hid in the mountain
far away from his old life.

My friend,
look into another direction.
And you will see, where the birds fly to
and everything will be bright.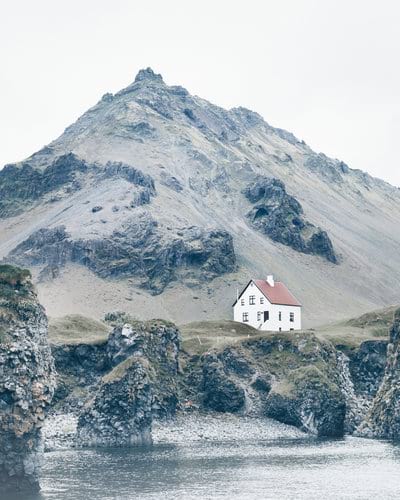 ---
Björk - Utopia
It's hard to talk about Icelandic music without featuring Björk! In her most recent album Utopia, she creates her own paradise. In the title song, she uses recordings of birds from Iceland and Venezuela and has 12 Icelandic women playing the flute on the album. When watching the music video, you're transported to a pink and gold world filled with unusual creatures and dreamlike plants.
Bird species never seen or heard before
The first flute carved from the first fauna
Utopia
It isn't elsewhere
It, it's here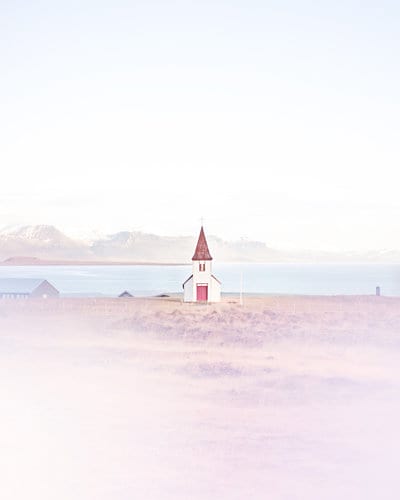 ---
Vök - Waterfall
Vök create dreamlike, ethereal music inspired by bands such as Air and Portishead. If you want to see a jaw-droppingly beautiful video of Icelandic landscapes, watch their music video for 'Waiting' and see if you spot any of Iceland's famous sights.
With slightly eerie but intriguing lyrics, their song 'Waterfall' has a slow beat with soft vocals.
Buried in a waterfall
Inhaling water
Pushed against the water
Buried in a waterfall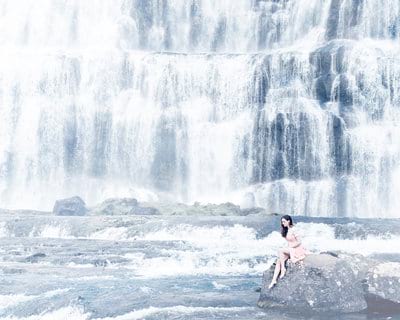 Photos and text by Cat Gundry-Beck | @catgbeck
---