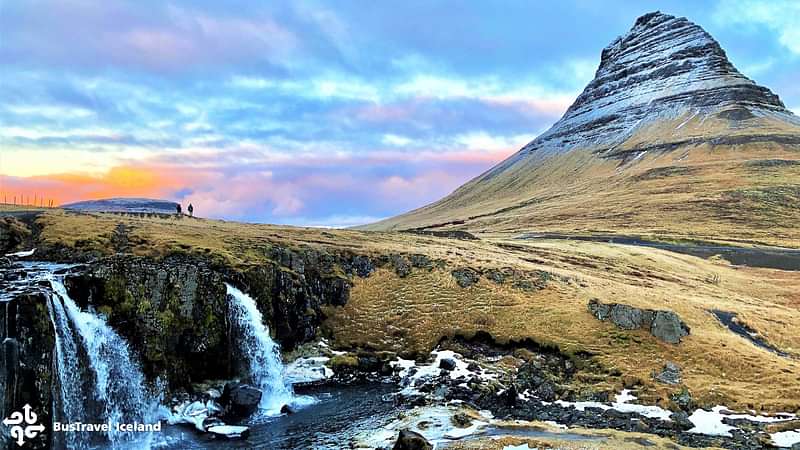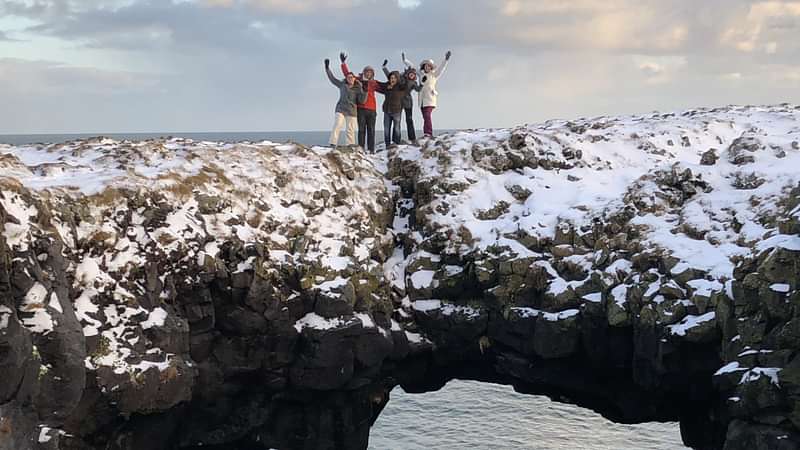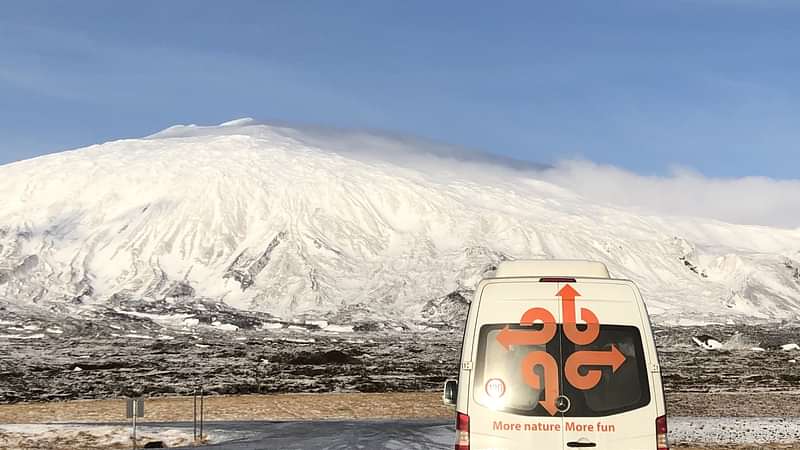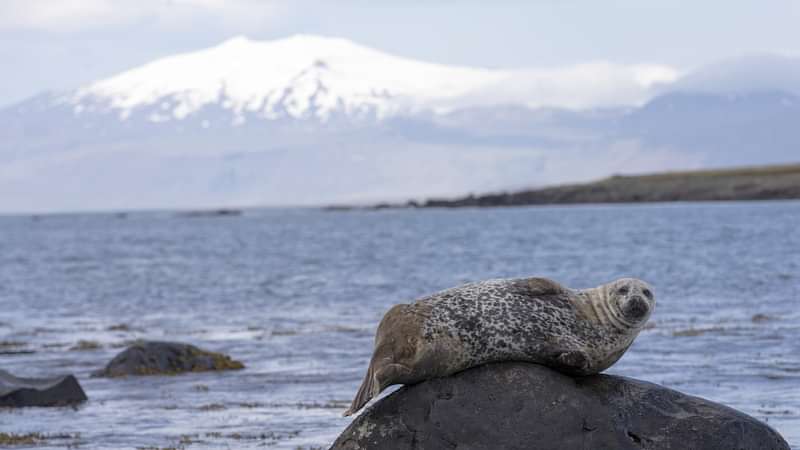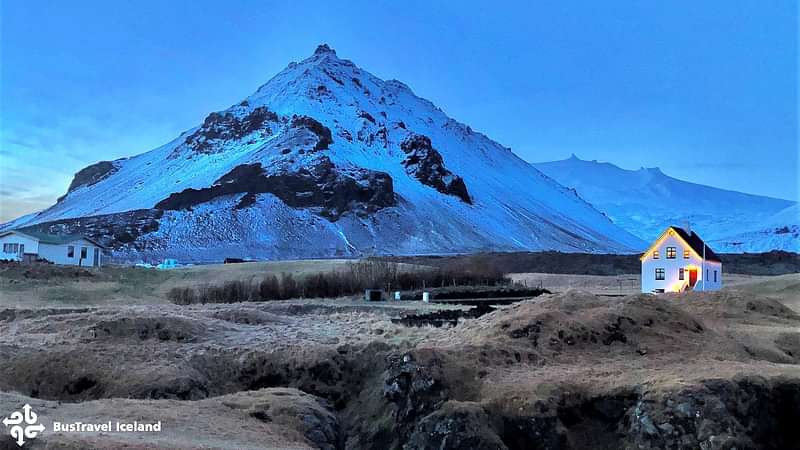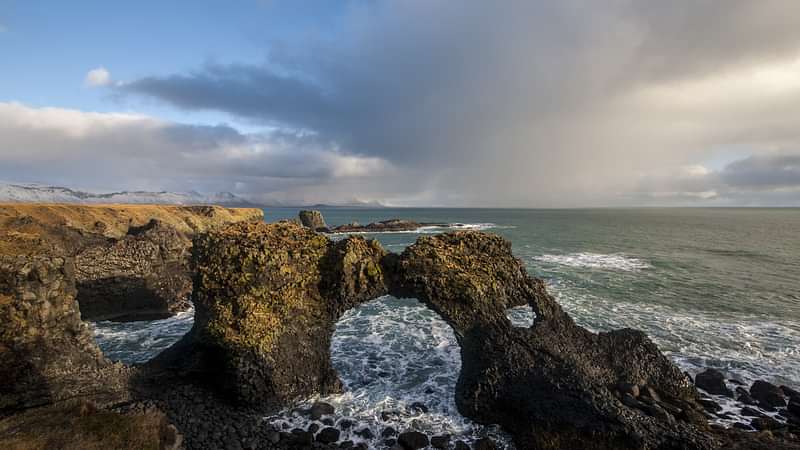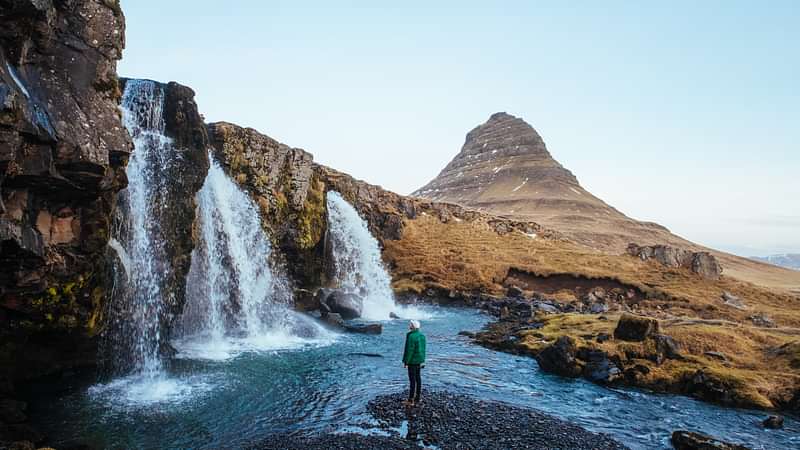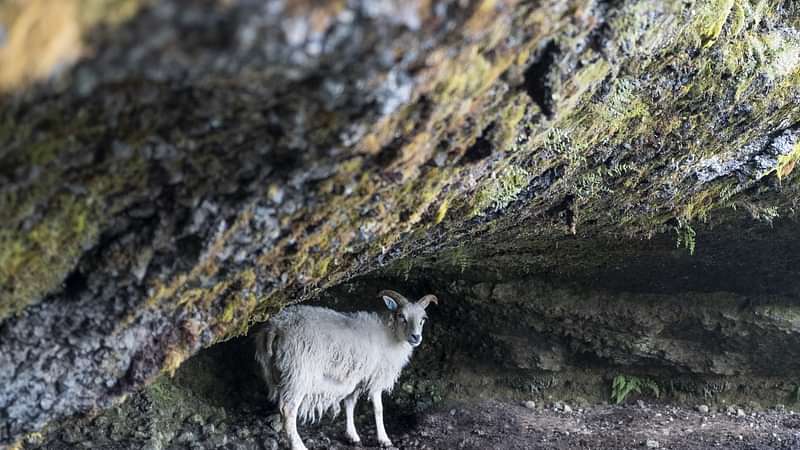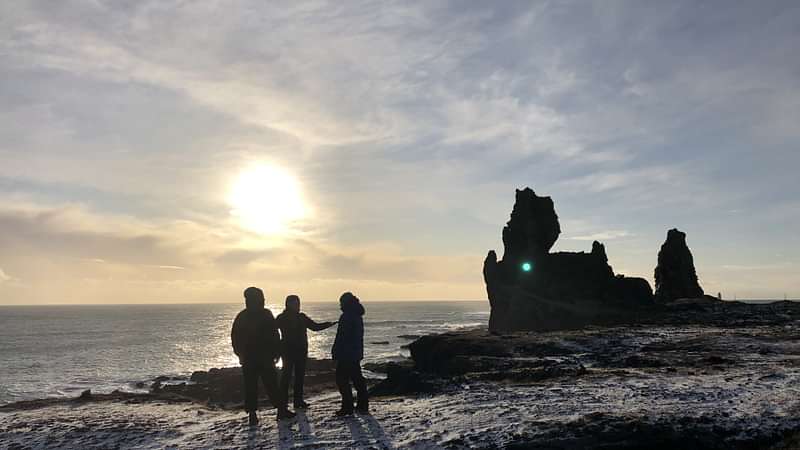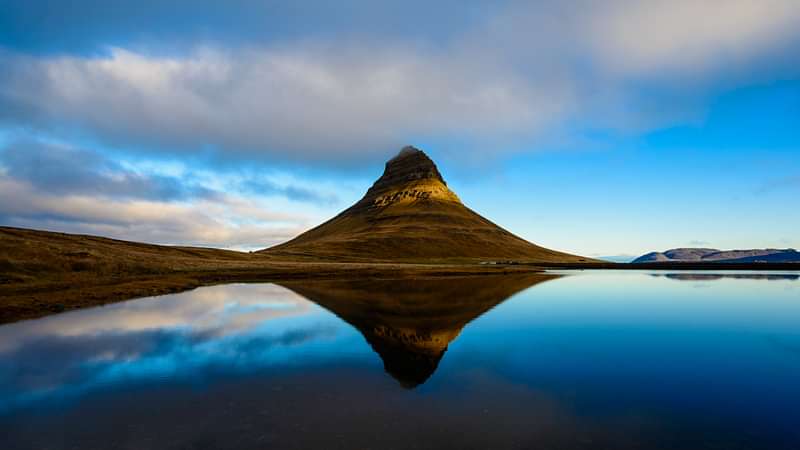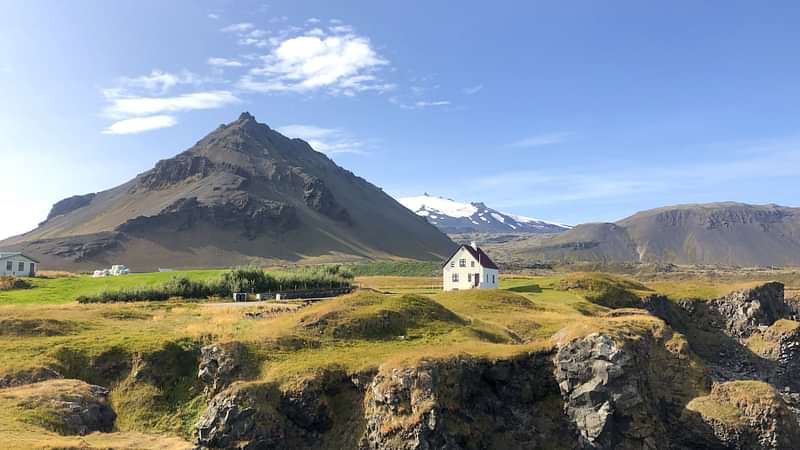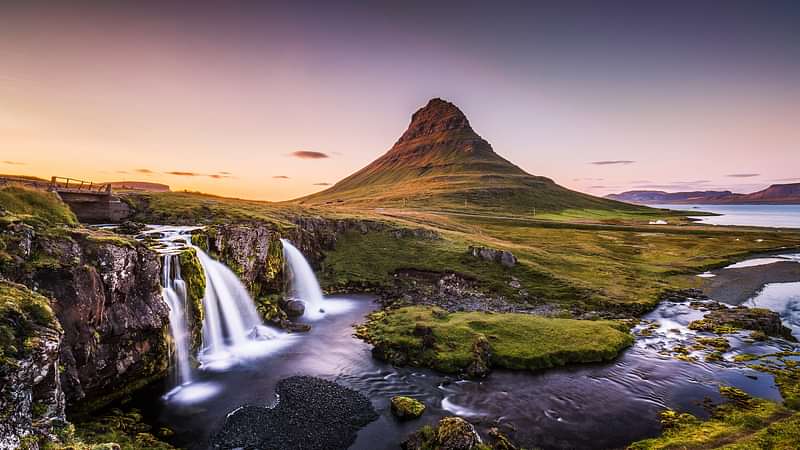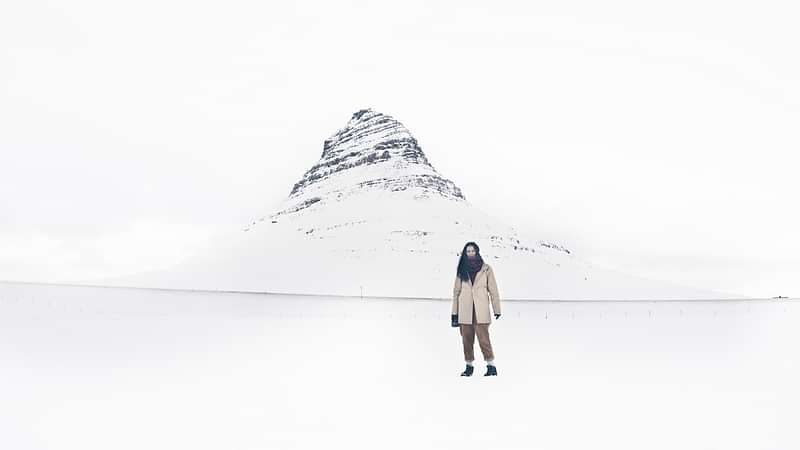 Description
The Snæfellsnes peninsula is an area that is incredibly rich in its natural sights, its culture as well as its history. 
The peninsula is often known as "Iceland in miniature" and this is due to the fact that a majority of the highlights that people come to Iceland for in general can all be found here in this peninsula. It has a glacier, a volcano, a number of mountains, lava caves, fishing villages, a national park and black sand beaches all of which rival the beauty of similar area in other parts of Iceland. It's difficult not to recommend a trip around this part of Iceland to anyone visiting the country as, no matter what your tastes are as a traveler, it is almost guaranteed to have something you will enjoy.
On our Small group Snæfellsnes tour we offer you an intimate and personal guidance maximising your experience on the peninsula. Búðir Black Church, the seals at Ytri Tunga, Berserkjahraun lava fields, Mt. Kirkjufell and Kirkjufell waterfalls, Djúpalónssandur black basalt beach, Lóndrangar pinnacles, Snæfellsjökull glacier and Arnarstapi Harbor are amongst the places of interest you will enjoy with us on the tour. 
Reviews!
Thank you for submitting your review
Housser was a great and patient guide. We learned so much about Iceland's history of it thanks to him. We come all the way from Mexico and we definetely take this tour again, thank you so much!
Thanks to Karol we had an amazing experience. All this day was full of colours and informations ! Karol was so helpful :) thank you so much
Absolutely fantastic tour! Howser the guide was a definite highlight and made it so much fun - he knew all the best places for photos and is a walking encyclopaedia of Icelandic folklore. He told us the best stories linking to each place we visited, making the day beyond amazing. I will never forget this tour!
The tour was absolutely fantastic. It featured many natural wonders of Iceland, but Iceland is a wonder on its own. What made the tour more memorable was the guide, Howser. He was that extra mile. Everything was well-paced, we had the time to enjoy the sights and everything was nicely wrapped up in sagas, legends, stories and dreams. It really was pure magic. Thank you.
Stellar small group tour with Howser, a Renaissance man who tells a good tale and makes the land come alive with history, geology and mythology. Like a conductor he kept our group on tempo which allowed us to really savor the beauty of the day