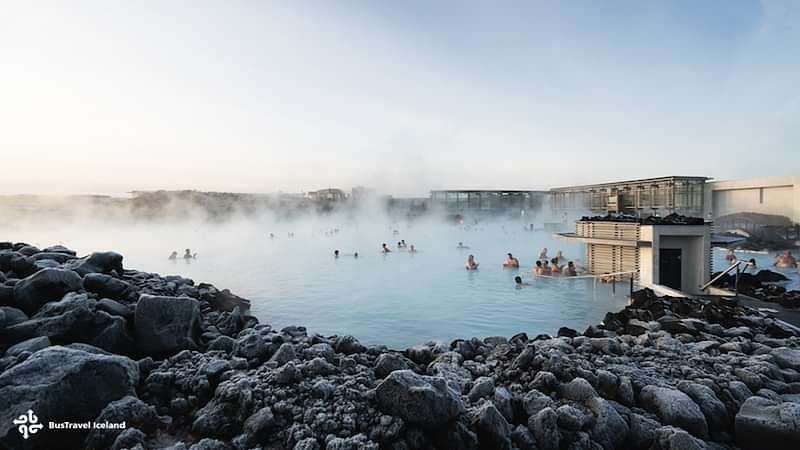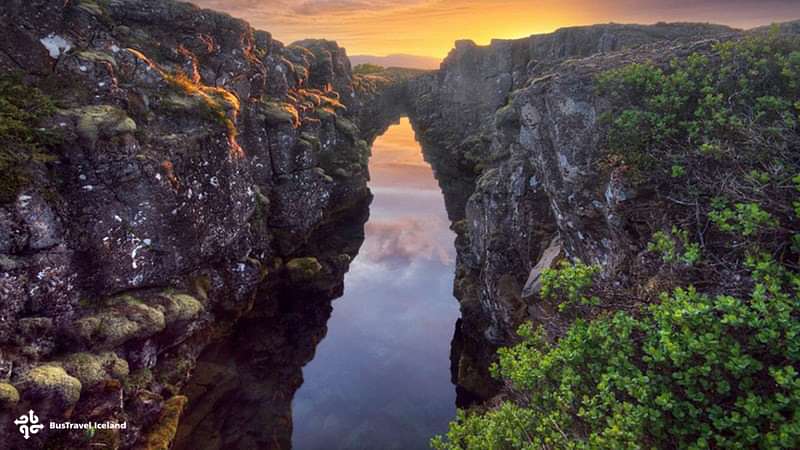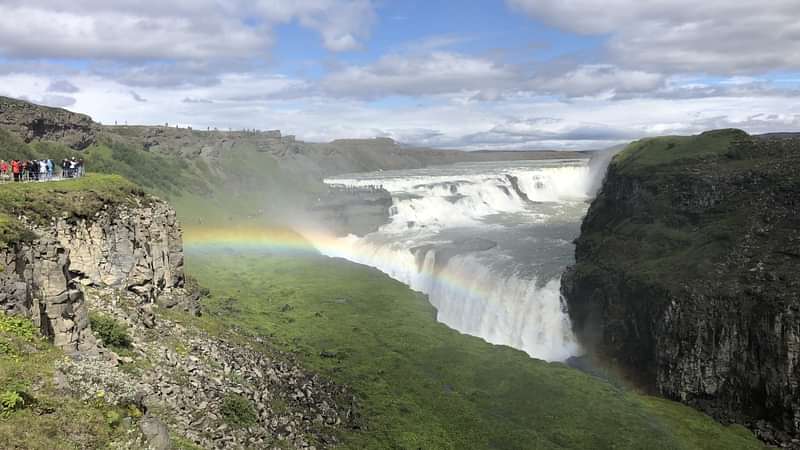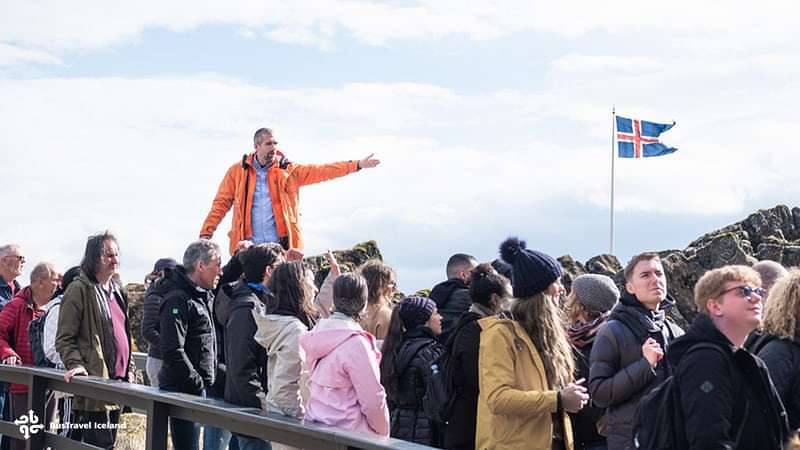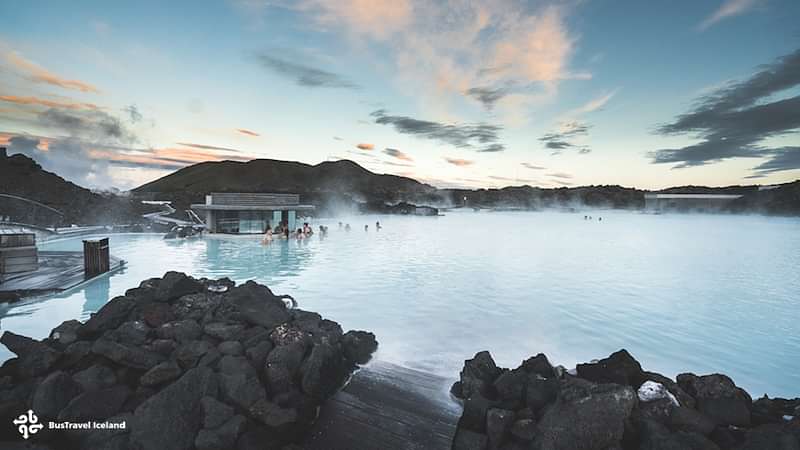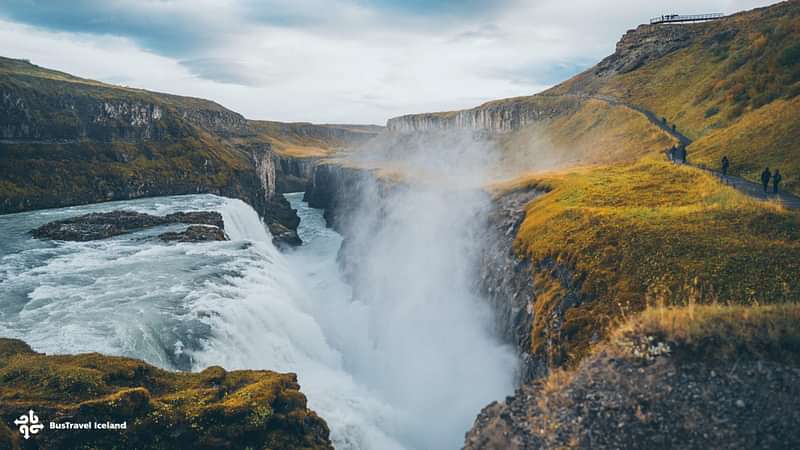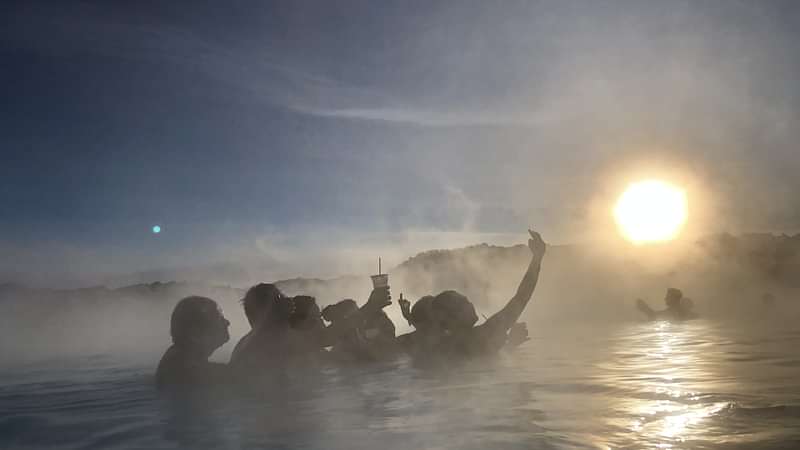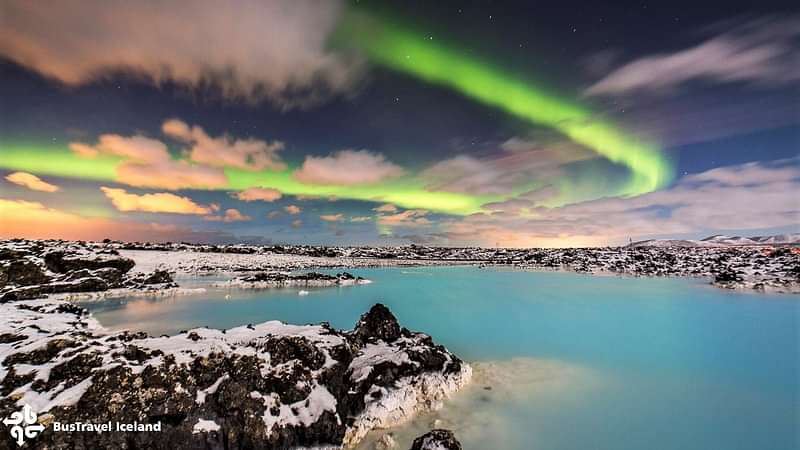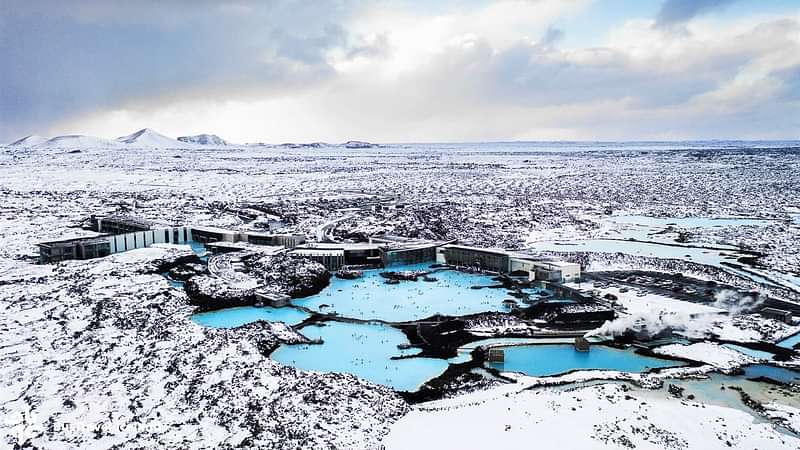 Description
The small group Golden Circle tour combined with a bathing experience in the Blue Lagoon is the ultimate treat! The tour is operated  on minibuses lead by one of our experienced driver guides. You will have the comfort of travelling in a comfortable vehicle in a small group and enjoy the highlights of the area now known as the Golden Circle. 
You will be exploring Thingvellir National Park, a historic and geological landmark and a UNESCO heritage site. The park is not only known for being the place of the first parliament ever established and still active but it's also the best place on earth to view the North Atlantic Divergent Ridge.The Geysir Area comes up next with it's geothermal wonders. Feel the power from the heat in the ground, breath the sulphuric steam from the hot water and see the spectacular eruptions performed by geysir called Strokkur, which erupts every 5 to 10 minutes. Next we are on to Gullfoss waterfall. It's considered to be the most beautiful of Iceland's 30,000 waterfalls.
Then, travel to Kerið crater, a striking crater lake filled with milky blue-green water and surrounded by stark black and deep red slopes.
End the day at the Blue Lagoon, where you'll enjoy bathing in the relaxing geothermal waters before heading back to Reykjavík. 
Reviews!
Thank you for submitting your review
If I could, I would have gave this tour 6 stars because of how good our guide (Hjortur) was ! It was an incredible experience, and the blue lagoon was a wonderful ending ! Thanks again !
Tom was great, funny informative and entertaining, We didn't have the best weather but it was still beautiful and ending with the relaxing blue lagoon was a good way to finish a full day.
The 11 hours during tour was flown before we knew it thanks to our guide TOM, a real "Icelander" . He told us stories and information in such a funny and playful way that nobody lost any attention.. Tom was also very helpful and concerned. This tour wouldn't be the same without Tom and thanks to This we fell in love with Iceland. Liese and Els from Belgium
Tom was an excellent guide who showed us through the interesting spots and entertained us with insightful background information during the bus rides. Well organized with a relaxing end at blue lagoon. Highly recommended.
The best of Iceland in one day! Special thanks to our wonderful tour guide Tom. He is very knowledgable and funny. We´ll come back.
Our Tour on 4 December 2021 was great. Special thanks to mister Hausser, our driver / guide! Great day, Super Whether. The tours gives you a nice small overview of al te best of Iceland. The visit to the blue lagoon is very nice but should take longer ;-)
The Golden Circle tour was excellent, our driver/guide Sigi-Anton was brilliant and it was so nice to see some of this beautiful country in a small group. It was just such a lovely day and the sights we visited were magnificent.
The bus trip was great. The driver Tom was very entertaining, insightful and helpful.
The trip was amazing houser (sorry spelt wrong) was amazing! Really detail trip very helpful and friendly guy!
The golden circle tour with blue lagoon was amazing. Of course the sights were fantastic but Tommy our guide was really excellent. Very welcoming and accommodating and he really went the extra mile to make this day special. He was also considerate of my elderly mother who was a bit slow. Would highly recommend the small group tour for that extra personal service.
A long day out on a coach , seeing the best sights Iceland has to offer, very interesting , a good helpful obliging driver , well worth a full day out.
Start was a bit chaotic and we had to wait for quite a while. Our guide however was very friendly, flexible and good. Looking at the whole picture the tour was a very good experience. Big thumb up for the guide.
Would highly recommend the tour. Our guide Howser was amazing. He was really passionate about Icelandic history and made the trip very interesting. As the group was smaller than usual he took us to more historic places along the way. He really made the trip 100% more interesting. I would definitely book again. The blue lagoon was a great end to the day. Howser gave us great tips on what to expect once we were in there. 5 stars plus one