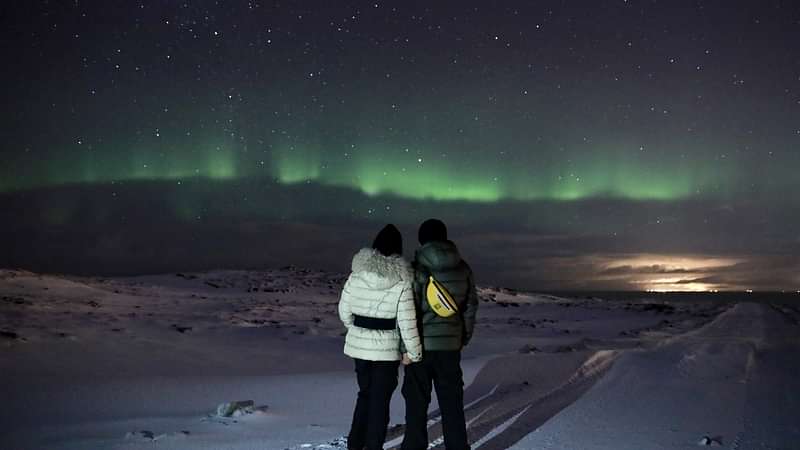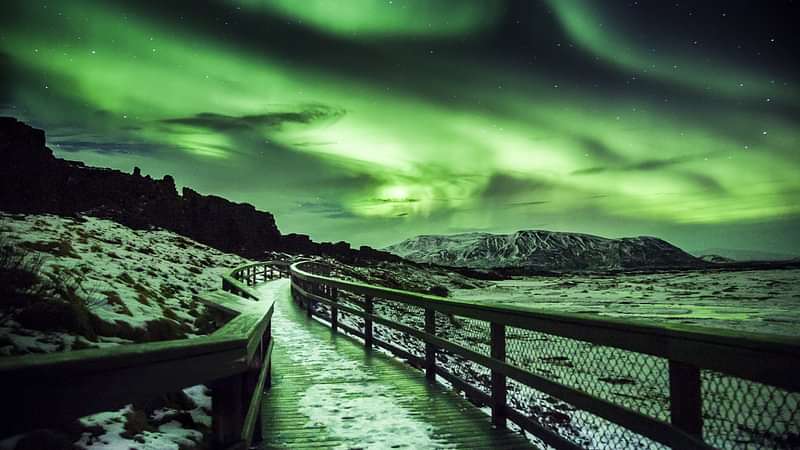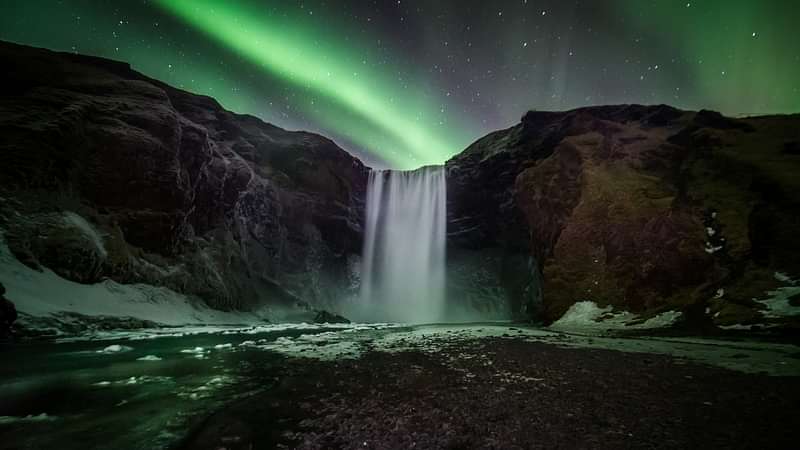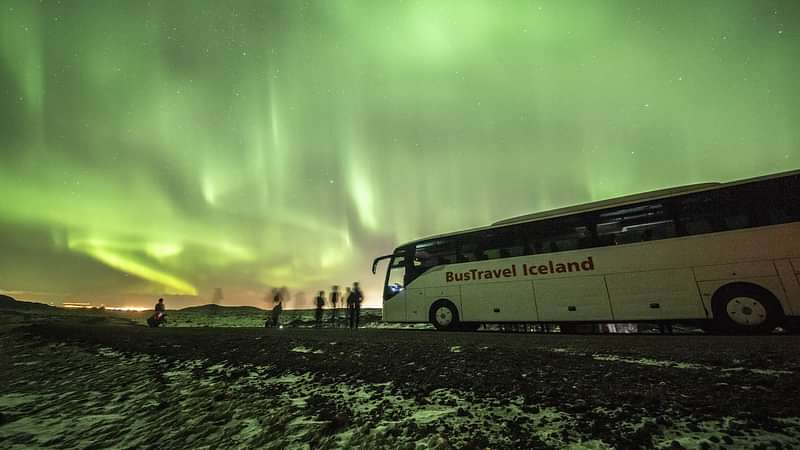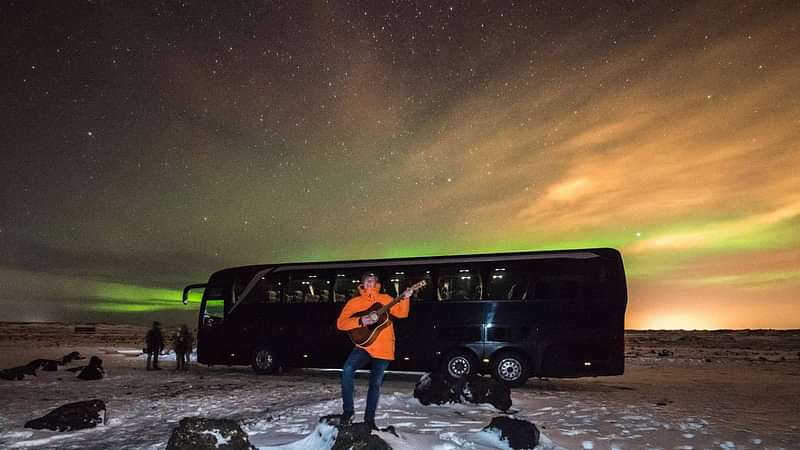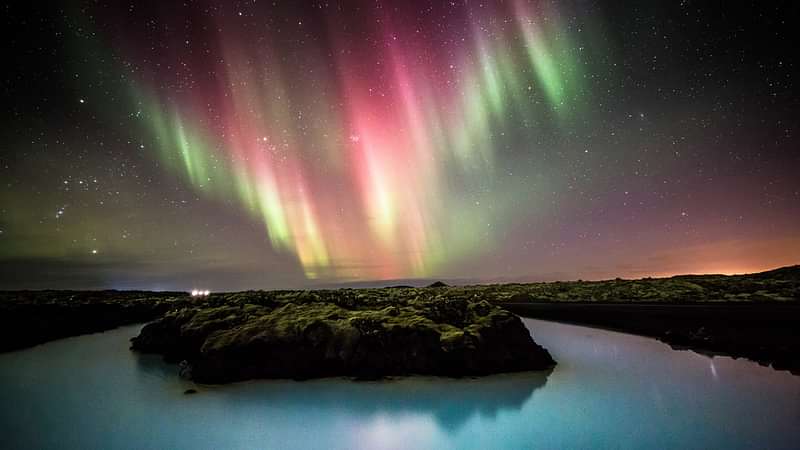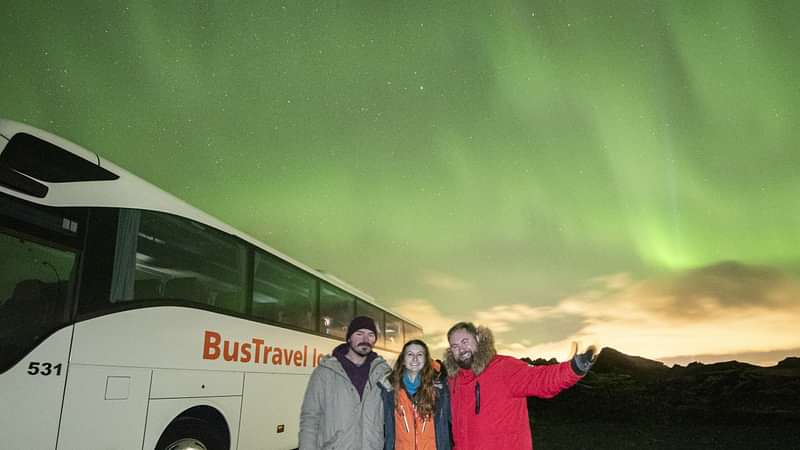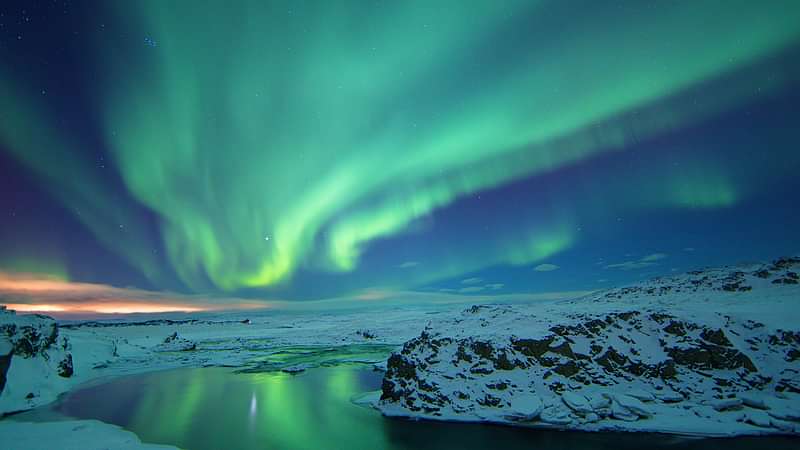 Description
Art and science collide for an evening of hunting through the Icelandic countryside for an opportunity to spot the elusive Northern Lights. Many people come to our shores from all over the world every winter to see them.
What begins as solar winds from the sun striking against the magnetic field of our planet like a piece of flint touching steel quickly translates into ribbons of white and green, sometimes even red and purple that flutter through the sky like paper bags caught in the wind. Sometimes the effect is subtle, just a flicker of light against the dark whilst other times it can feel like a full orchestra, but no matter how the lights may present themselves they are always utterly captivating. 
Join us on a northern light hunt experience, get a sneak preview at the Aurora Museum before taking off into the night with one of our experienced and enthusiastic guides. Our team will do it's best to hunt down the ligths in order to create an experience to remember. The night will be completed with interesting information, legend and stories about the phenomenon, topped with a special recipe of hot chocolate to stay warm. 
For those nights where mother nature is not on our side, you will still be treated to a night sky full of stars and an ability to rebook and try another roll of the dice.
Reviews!
Thank you for submitting your review