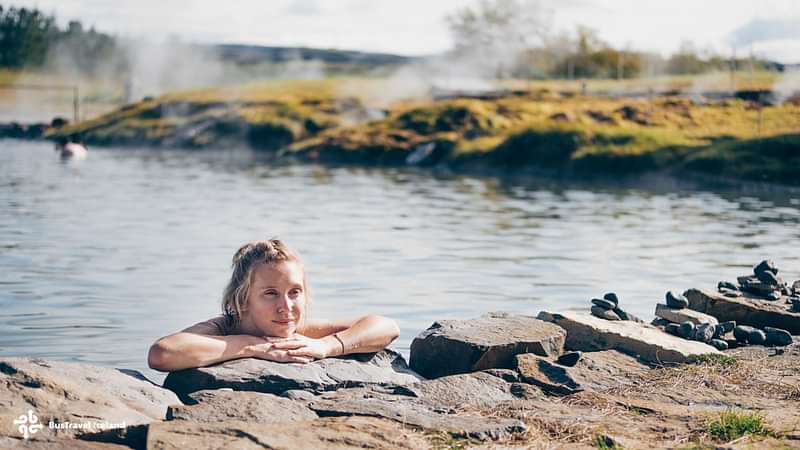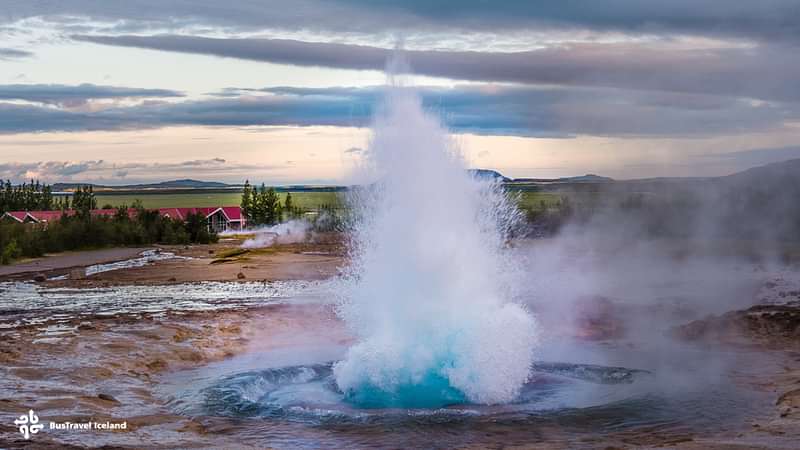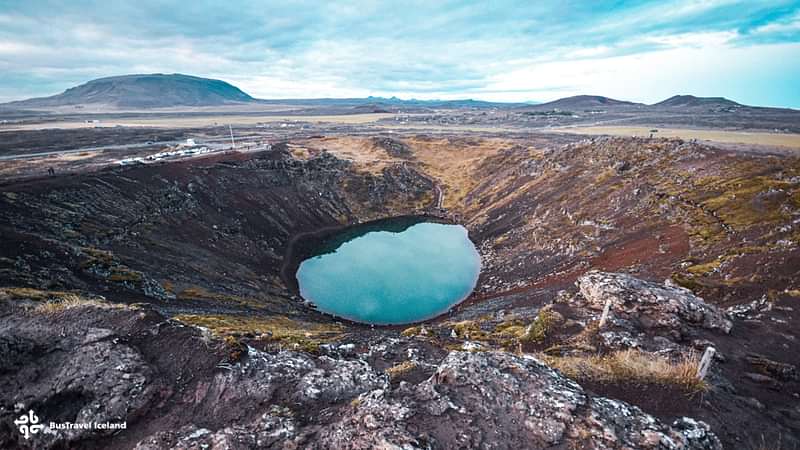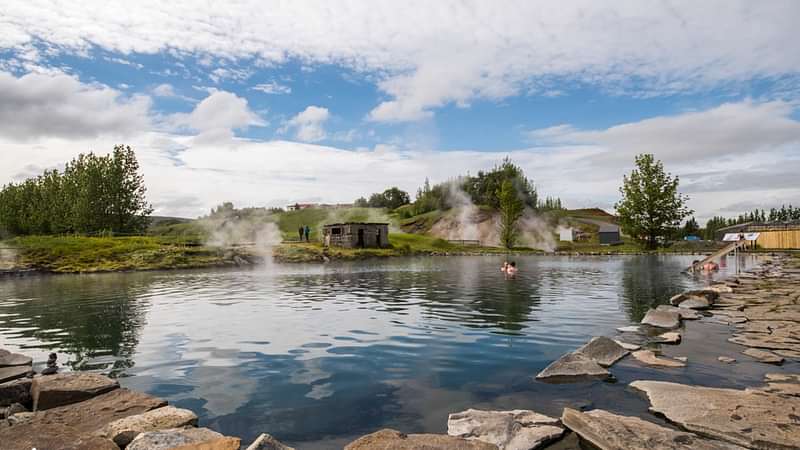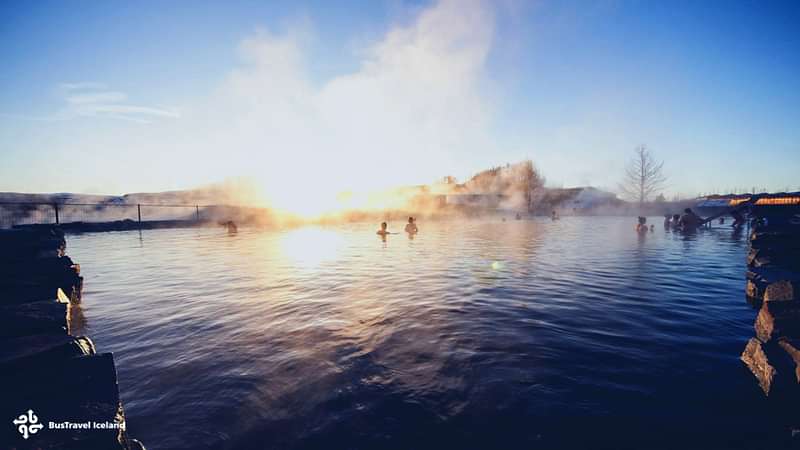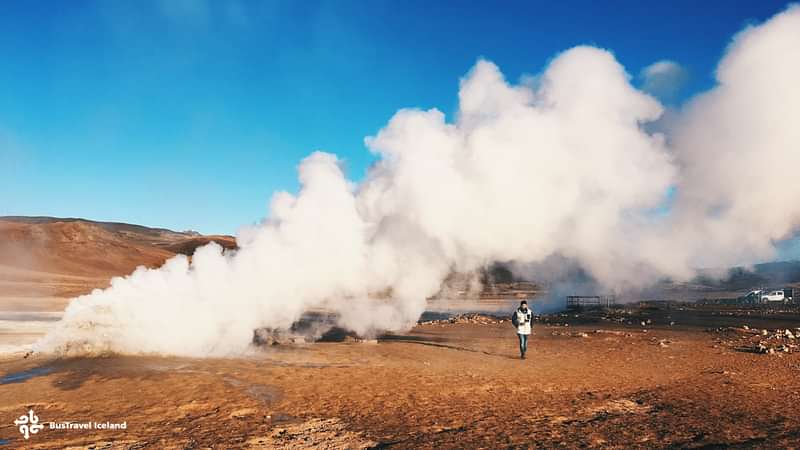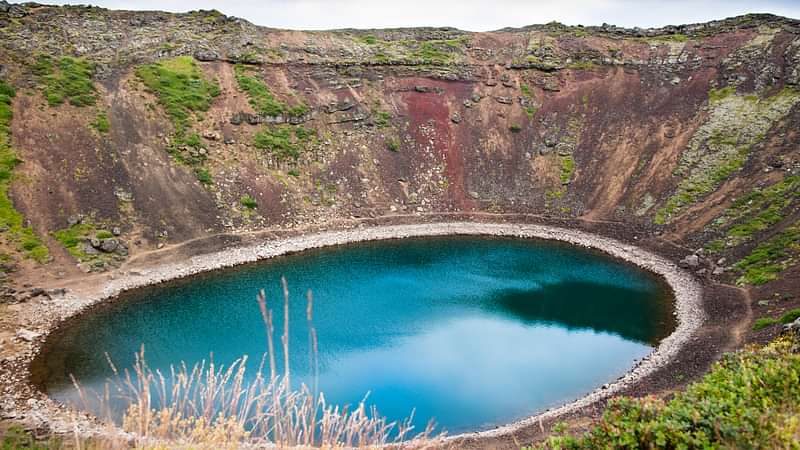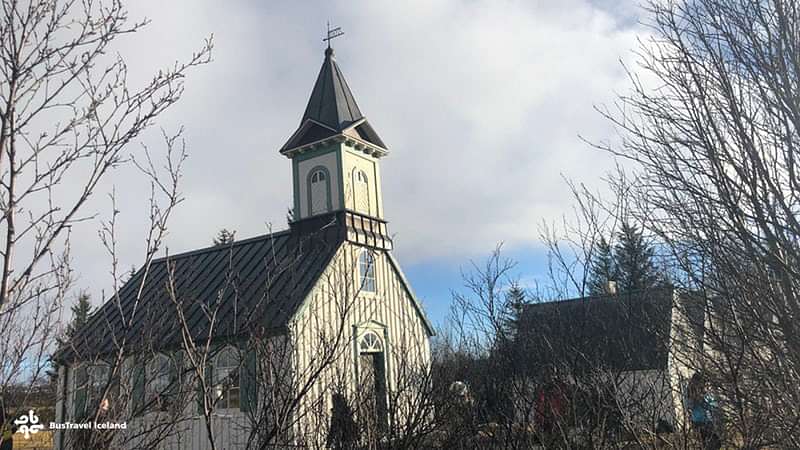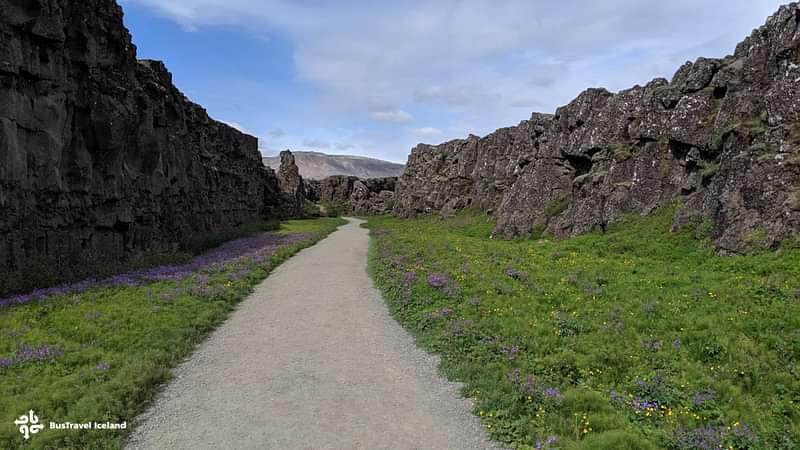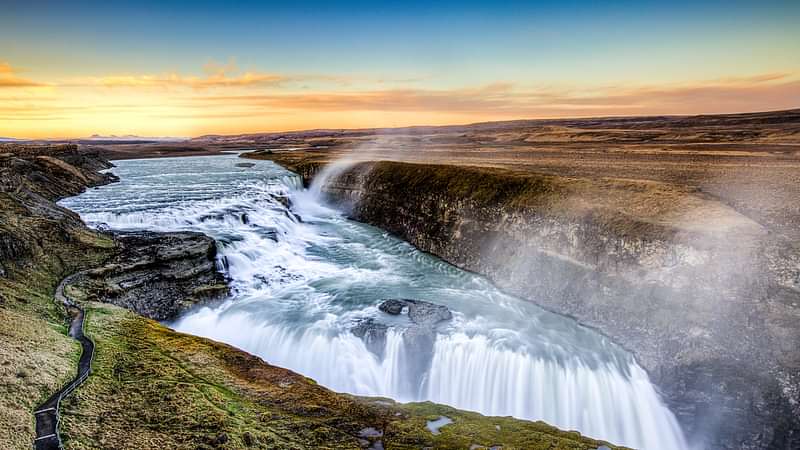 Description
The Golden Circle combined with the Secret Lagoon is is a combo tour not to be missed. Not only does it combine two fantastic activities into one day but also grants an earlier admission to the lagoon than what is typically available, making you able to soak in the hot waters out of the crowds. 
The Golden Circle with Secret Lagoon combines perfectly the highlights of the area and the wellness activity, still keeping an easy going and relaxed pace for the day . The day starts at the colourful Kerid Crater Lake before heading onwards to the Secret Lagoon. The lagoon is alimented by 38-40 degree celsius warm waters which will rest your mind, body and soul. After a good time relaxing in the lagoon we continue the Golden Circle route visiting the geothermal paradise of Geysir, the magnificence of the Gullfoss waterfall and Þingvellir National Park.
This combo is one of the most popular tours in Iceland and once you have been on it you will certainly understand why!
Reviews!
Thank you for submitting your review
Experience was amazing which was mainly due to our tour guide Jona and our amazing driver Thomas. They took us to all the stops as per itinerary, but made a couple of detour stops which were breathtaking. LOVED IT!
A experiência foi incrível! O dia estava com o tempo fechado e nevando muito, mas conseguimos ir em todos os pontos do roteiro e a lagoa secreta foi a melhor parte, é uma delicia e não muito cheia, estava nevando e a experiência de estar em uma lagoa quente no meio da neve foi incrível. Dica: levem câmeras a prova d'água se quiserem boas fotos.
Great correspondence before the trip and good communication. David the tour guide and Jemik (?) the driver were great. We had a couple of extra stops on the way, including feeding the Icelandic ponies which was a great treat. Highly recommended.
I emailed with a question before booking and had a very quick reply from Chiara in Customer support. Pick up was on time and efficient. We had plenty of time at each of the attractions, including the Secret Lagoon which we loved. It worked well visiting the lagoon earlier in the day. Our guide (Sno?) was helpful and informative. Definitely recommend this trip as a great introduction to Iceland.
A great trip with a very informative interesting guide, Finn, who knew a lot of history and background to what we saw which really enhanced our enjoyment of the day.
Fabulous Guide and relaxing full of amazing nature experiance. Just go!!
Our guide Simon was great. Had good knowledge and good sense of humor. It was an amazing experience. Time at each attraction was sufficient to appreciate the scenery and explore the surroundings.