Icelandic Christmas: December 23rd
Written by Sam Daniels - 23 Dec 2018 2 minute read -
Ketkrókur (Meat Hooker)
Our penultimate Yule Lad comes to visit on the 23rd of December. With a name like 'Meat Hooker,' you would perhaps be forgiven for thinking this Yule Lad was actually a character in a horror movie. His name though comes from the long hooked pole that he wields and uses to 'fish' down chimneys for pieces of meat to eat. In particular, he hopes to get his hands on some of the smoked lamb that is traditionally eaten at Christmas in Iceland.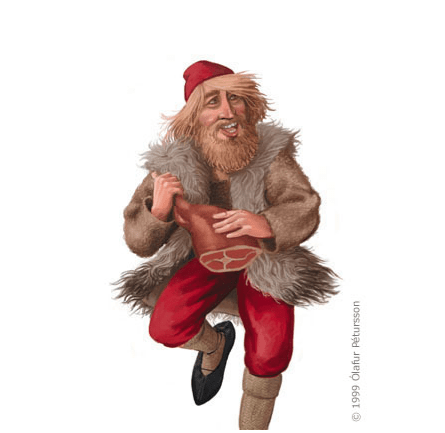 "Meat Hook, the twelfth one,
his talent would display
as soon as he arrived
on Saint Thorlak´s Day.
He snagged himself a morsel
of meet of any sort,
although his hook at times
was a tiny bit short."