Icelandic Christmas: December 22nd
Written by Sam Daniels - 22 Dec 2018 2 minute read -
Gáttaþefur (Door Sniffer)
On the 22nd of December, the eleventh Yule Lad comes to visit. With the Door Sniffer what you see is what you get, He has a VERY large nose which he uses to sniff doors. His actions are not random though as he is sniffing in the hopes of finding some Icelandic Christmas bread (laufabrauð) or perhaps even some cakes or cookies if he is lucky.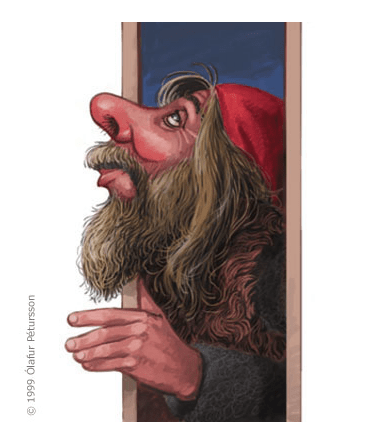 "Eleventh was Door Sniffer,
a doltish lad and gross.
He never got a cold,
yet had a huge, sensitive nose.
He caught the scent of lace
bread while leagues away still
and ran toward it weightless
as wind over dale and hill"