Icelandic Christmas: December 21st
Written by Sam Daniels - 21 Dec 2018 2 minute read -
Gluggagægir (Window Peeper)
The tenth Yule Lad to visit at Christmas comes on the 21st of December. This guy is often thought of to be far less greedy that his brothers, simply preferring to peep through windows to see what is inside. He is not entirely innocent though as he will often attempt to steal things from the houses he peeps into if they look appealing enough to him.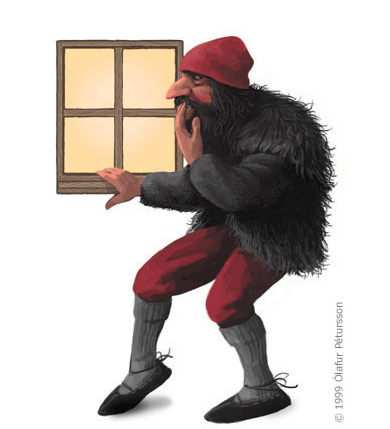 "The tenth was Window Peeper,
a weird little twit,
who stepped up to the window
and stole a peek through it.
And whatever was inside
to which his eye was drawn,
he most likely attempted
to take later on."