Icelandic Christmas: December 20th
Written by Sam Daniels - 20 Dec 2018 2 minute read -
Bjúgnakrækir (Sausage Swiper)
The ninth Yule Lad comes down on the 20th of December. The Sausage Swiper is a Yule Lad that is particularly evil, especially if you like sausages. He would generally climb up into the rafters where sausages were left hanging to smoke and simply steal them but he is not fussy and will steal any sausages he can get his hands on.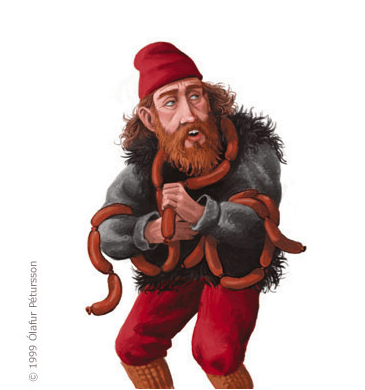 "The ninth was Sausage Swiper, a shifty pilferer.
He climbed up to the rafters
and raided food from there.
Sitting on a crossbeam
in soot and in smoke,
he fed himself
on sausage fit for gentlefolk."