Icelandic Christmas: December 19th
Written by Sam Daniels - 19 Dec 2018 2 minute read -
Skyrgámur (Skyr Gobbler)
The eighth Yule Lad to make an appearance comes on the 19th of December. One of the things Iceland is well known for is its yoghurt-like dairy product known as Skyr. The Skyr-Gobbler is a simple man with one goal in mind, to raid pantries and eat off the Skyr he can find inside!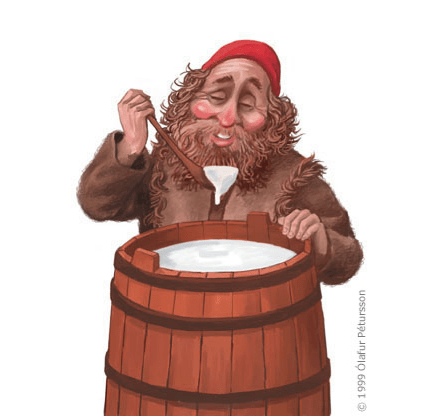 "Skyr Gobbler, the eighth,
was an awful stupid bloke.
He lambasted the skyr tub
till the lid on it broke.
Then he stood there gobbling
– his greed was well known –
until, about to burst,
he would bleat, howl and groan."