Icelandic Christmas: December 17th
Written by Sam Daniels - 17 Dec 2018 2 minute read -
Askasleikir (Bowl Licker)
The sixth Yule Lad comes down on the 17th of December. Askasleikir is the final in the trio of 'Lickers' to visit people in December. As his name suggests this one prefers bowls rather than spoons or pots. In particular, he hides under beds and waits for people to put down what was known as an askur (a type of bowl with a lid) that he would probe for leftovers.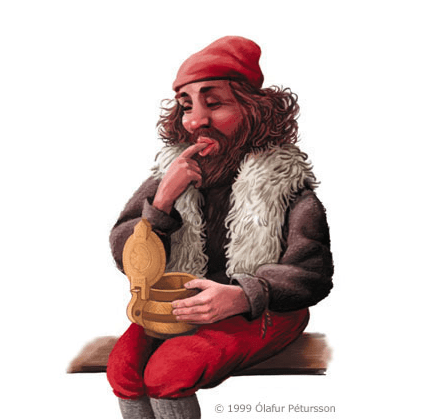 "Bowl Licker, the sixth one,
was shockingly ill bred.
From underneath the bedsteads
he stuck his ugly head.
And when the bowls were left
to be licked by dog or cat,
he snatched them for himself –
he was sure good at that!"