Icelandic Christmas: December 16th
Written by Sam Daniels - 16 Dec 2018 2 minute read -
Pottaskefill (Pot Licker or Pot-Scraper)
The Yule Lad of the fifth day comes to town on the 16th of December. Pottaskefill is the Yule Lad known for licking pots but not just any pot will do, rather he looks for pots that have not yet been washed in the hopes of finding some leftover food. He is occasionally described as specifically stealing the scraps that would have been given to the children.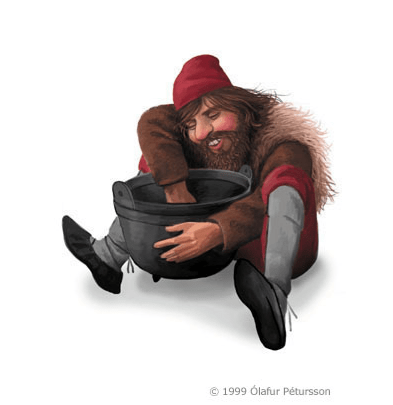 "Pot Scraper, the fifth one,
was a funny sort of chap.
When kids were given scrapings,
he´d come to the door and tap.
And they would rush to see
if there really was a guest.
Then he hurried to the pot
and had a scrapingfest."