Icelandic Christmas: December 15th
Written by Sam Daniels - 15 Dec 2018 2 minute read -
Þvörusleikir (Spoon Licker)
The forth Yule Lad comes down on the 15th of December. Þvörusleikir's name is far more literal than his brothers who come before him as he literally comes to town to lick peoples spoons. In particular, he licks Þvörur which were long wooden spoons used to scrape pots. He is generally depicted as being incredibly thin, likely due to malnutrition.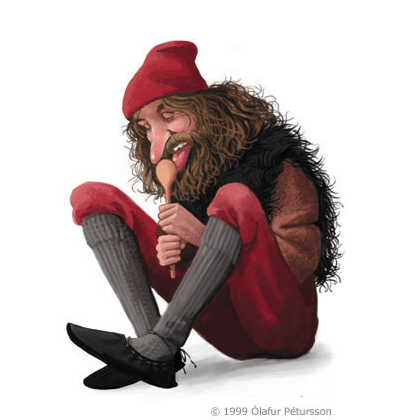 "The fourth was Spoon Licker;
like spindle he was thin.
He felt himself in clover
when the cook wasn´t in.
Then stepping up, he grappled
the stirring spoon with glee,
holding it with both hands
for it was slippery."