Icelandic Christmas: December 14th
Written by Sam Daniels - 14 Dec 2018 2 minute read -
Stúfur (Stubby or Itty Bitty)
The third Yule Lad arrives on the 14th of December. Stubby is known for being incredibly short and he likes to steal pans at any opportunity he has. Once he has stolen then he scrapes the burnt bits from the bottom of the pan to eat.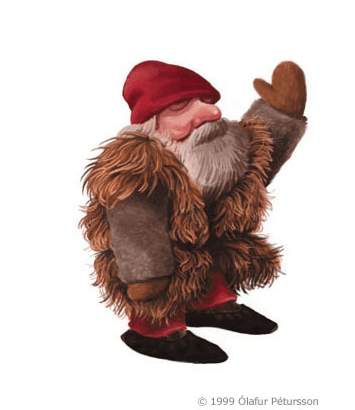 "Stubby was the third called,
a stunted little man,
who watched for every chance
to whisk off a pan.
And scurrying away with it,
he scraped off the bits
that stuck to the bottom
and brims – his favorites."