Icelandic Christmas: December 13th
Written by Sam Daniels - 13 Dec 2018 2 minute read -
Giljagaur (Gully Gawk)
The second Yule Lad arrives on the 13th of December. He is known for hiding in gullies around farms and waiting for an opportunity to steal some milk from the cows in the cowshed. Some accounts would also have you believe that this guy can speak the language of the cows and enjoys conversation with them.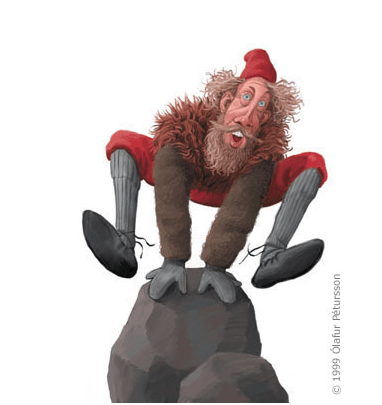 "The second was Gully Gawk,
gray his head and mien.
He snuck into the cow barn
from his craggy ravine.
Hiding in the stalls,
he would steal the milk,
while the milkmaid gave the cowherd
a meaningful smile."