Ahoy! Cruise Ships to Iceland!
Written by Alexandra - 27 May 2018 5 minute read -
You can't explore the wonders of Iceland from the harbor. Docking in Reykjavik does not need to be the extent of your ''experience''. We here at BusTravel Iceland provide tours that are crafted to utilize the full extent of your visit. Here is why BusTravel is the right choice.

What we have to offer!
All tours that we offer take in account which cruise you are coming in on. This determines which tour we find best with the time you have on our beautiful island.

The Golden Circle is one of the most popular day tours in Iceland thanks to how accessible it is and how much it has to offer. You have the Þingvellir national park which was home to the world's first parliament as well as the site of the silfra fissure were the American and Eurasian tectonic plates are separating. There is also Gullfoss the golden waterfall, one of the largest waterfalls in Iceland and the Geothermal paradise of Geysir where you can see frequent hot spring eruptions.

We have 3 variations in tours to offer you these iconic locations.
The Snæfellsnes Peninsula Tour is often known as "Iceland in miniature" and this is due to the fact that a majority of the highlights that people come to Iceland for in general can all be found here in this peninsula. It has a glacier, a number of mountains, lava caves, fishing villages, a national park and black sand beaches all of which rival the beauty of similar area in other parts of Iceland.

We have one version for this tour that would provide you with the most incredible locations. Such as the infamous Kirkjufell mountain, Djúpalónssandur beach, Arnarstapi fishing village. One of the most beloved routes in Iceland to give it everything you could hope to find in Iceland in one trip.
What to know!
Our pick up location will be Port: New Harbour (cruise ship terminal), Skarfabakki. When leaving the ship you will find yourself at an Icewear store. This location will be like the photo below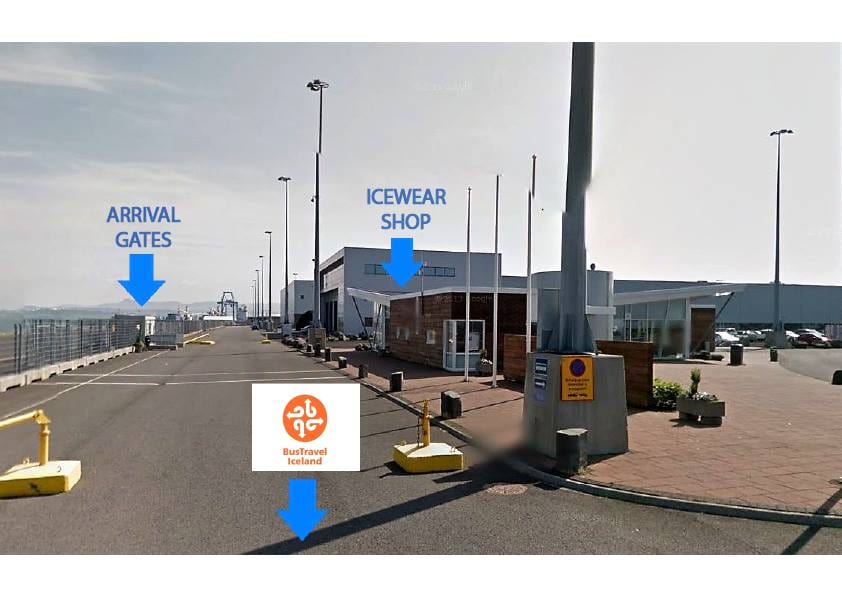 Make the most out of your stop in Iceland so we can provide you with enough memories to take home but leaving you wanting to more for your next direct trip to Iceland! See you then!